August 8 @ 8:00 AM

-

August 11 @ 11:30 PM
Event Navigation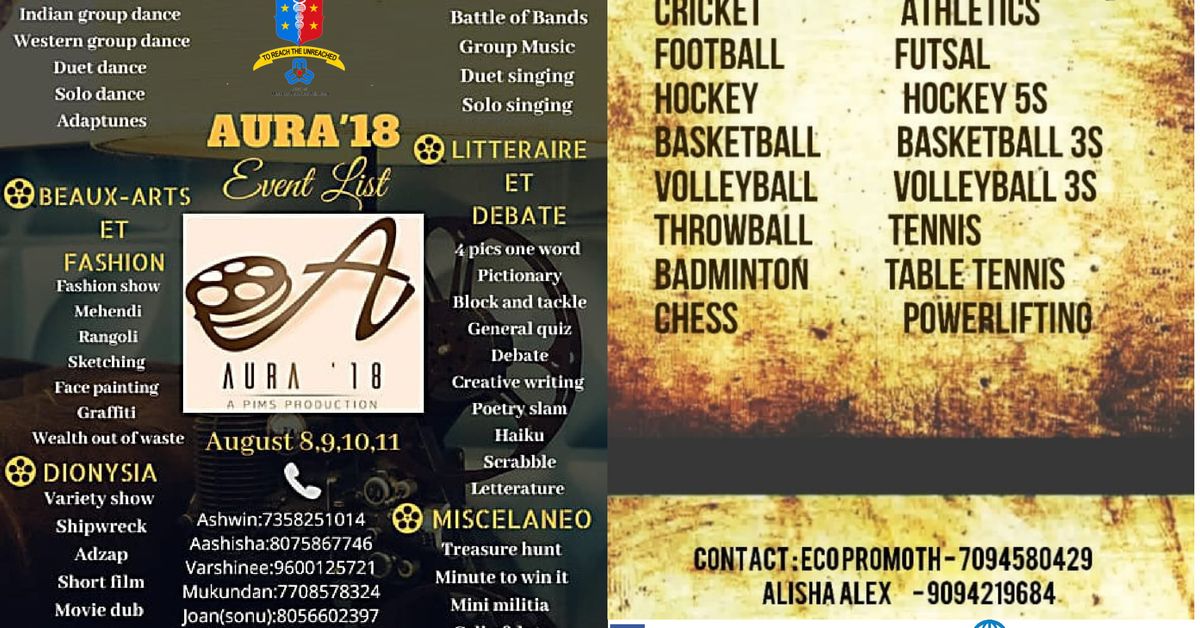 The Pondicherry Institute of Medical Sciences  presents PIMS Aura 2018!
One of the most awaited inter-college cultural and sports festival in this part of the world falls on August on 8, 9, 10 and 11.
Book tickets for the  Open-air Music Show on August 10 and EDM Nite with DJ Myris on August 11; both are open to the public.
AURA- a culmination of the sports, literary and cultural festivities is the national level intercollegiate fest of the Pondicherry Institute of Medical Sciences. Its creatively concocted array of events cater to not just the medical fraternity, but also to the engineering,arts and nursing colleges alike. Introduced in 2010, the fest has now evolved over a period of 8 years into an annual gala, attracting over 4000 students from over 70 colleges all over India.
​More details on pimsaura.in
Image courtesy of PIMS