September 23 @ 5:00 PM

-

6:30 PM
Event Navigation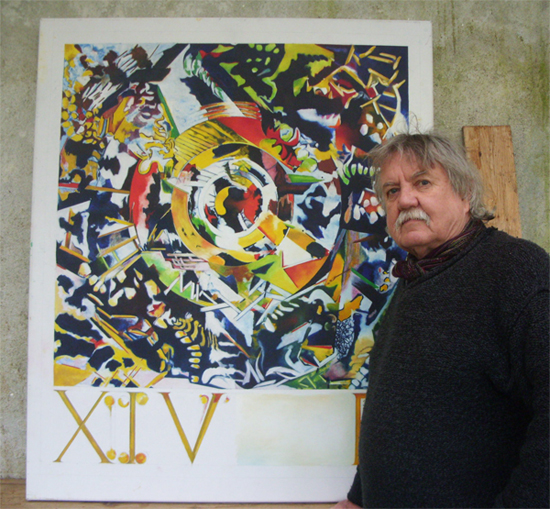 Meet and chat with artist Geoffrey Witte: painter, sculptor and printmaker at TASMAI.
Although he has a British passport, he cannot be said to 'belong' to any country having lived and worked in England, Canada, USA, New Zealand, Italy and France. He relocated to India in the early 90's and established a working studio in Auroville mainroad where he resides.
His professional career began in New York City in the early 60's where he was an active participant and friend and associate to some of the well-known artists including Jasper Johns, Andy Warhol, Robert Rauschenberg, James Rosenquist and many more. . He was also a lecturer in Queens University – Canada, University College London, Goldsmiths London University, the University of Leicester and others.
Image courtesy of geoffreywitte.com