January 21 @ 11:30 AM

-

February 11 @ 1:00 PM

UTC+0
Event Navigation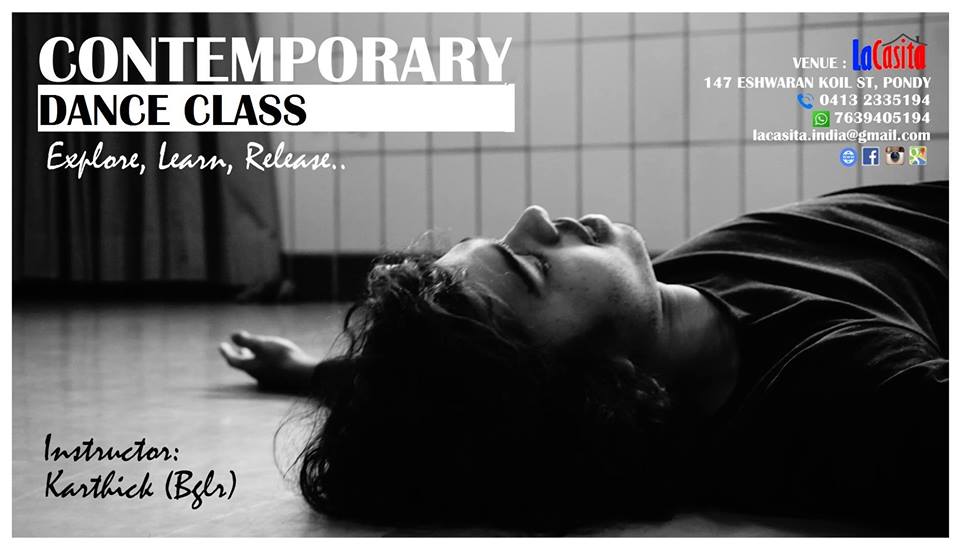 Contemporary Dance/Intensive Course
FUNDAMENTALS OF CONTEMPORARY DANCE
Explore physics and body mechanics, Learn to move with fluidity and grace,
A contemporary dance workshop that takes its inspiration from release technique.,
————————–———————
SCHEDULE & FEE :
11.30 am to 1pm
One class –> 500rps
The whole course ( 4 classes ) –> 1450rps
————————–———————
INSTRUCTOR:
Karthik Rajmohan is a physical theater artist who has a Diploma in Movement arts and has trained in various contemporary dance styles, somatic movement, martial arts, classical dance. Using different approaches to find one's own dance and way of moving. He has taught workshops and performed in India and Europe.