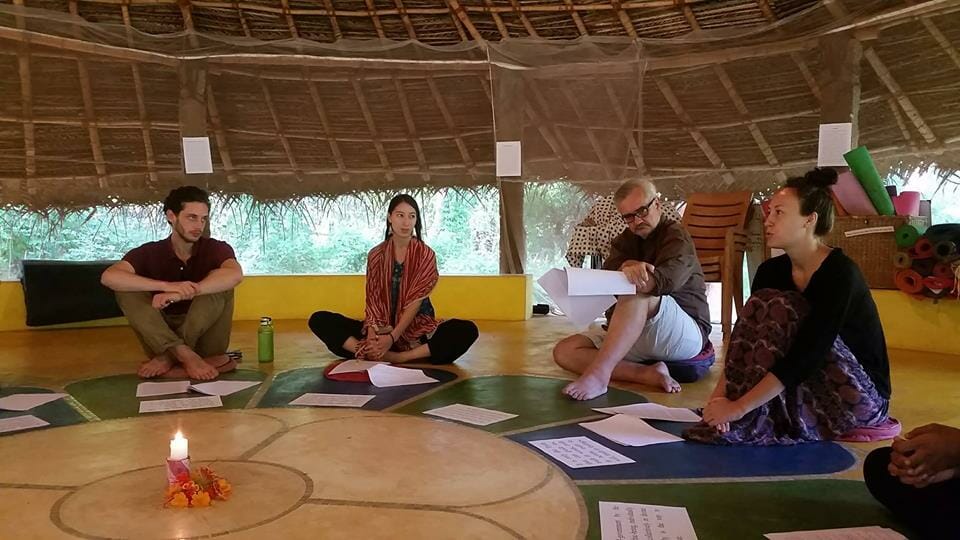 A four days' intensive program to experience Unity and Diversity in the context of everyday life in Auroville, for people who are interested in joining or volunteering in Auroville or for those who seek to deepen their understanding of the community.
During this time, you will have the chance to explore different aspects of the Auroville reality:
– Day one you will learn about the roots and history of Auroville.
– Day two we will become familiarized with some of its current activities.
– Day three will focus on the potentialities of the community with emphasis on youth and education.
– Day four we will try to bring it all together in synthesis with the Dream.
Advance registration is required. NO DROP-IN. 50 % discount for people under 30 and long-term volunteers.
For additional information and a detailed program please find it listed under the activities of the Joy Community website www.joyauroville.org or in our Facebook page www.facebook.com/joycommunityguesthouse or contact us via email at joycommunity@auroville.org.in or by phone at 9487272393. We are always available in Joy Community Guesthouse in Center Field for further clarifications regarding the community at large and to help you discover Auroville.