July 4 @ 9:00 AM

-

July 6 @ 5:00 PM

UTC+0
Event Navigation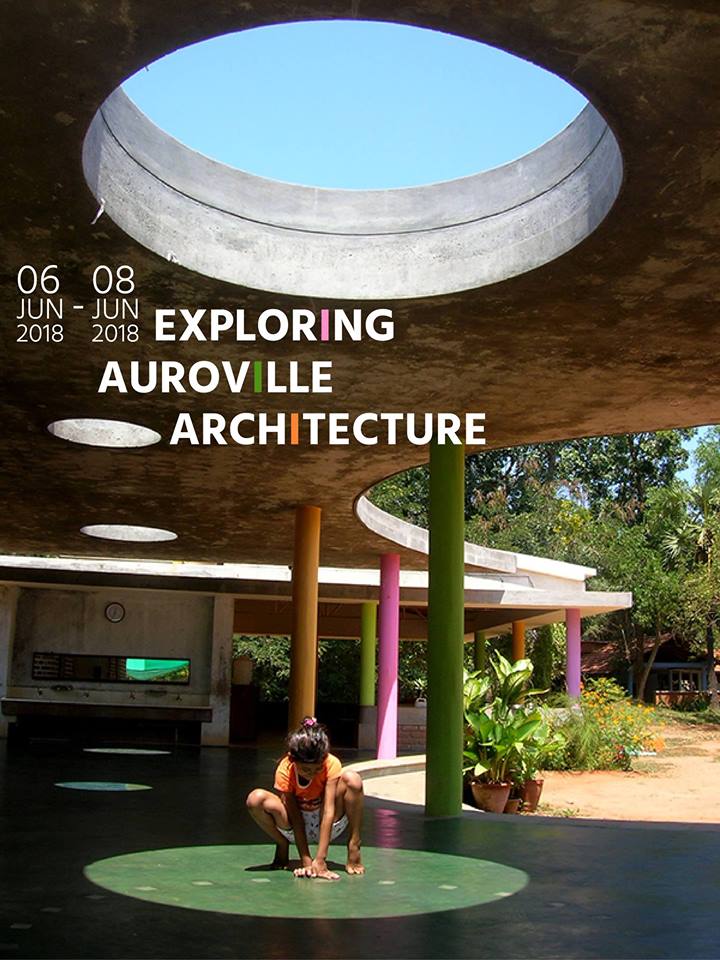 WHAT – 3 days, approximately 13 site visits, 10 Auroville architects, building professionals or experts
WHY – a chance to interact with architects, visits to otherwise inaccessible sites, insights into green practices including bioclimatic design, ecological building materials, energy efficiency, waste and water management
HOW – by visiting of sites that are functioning examples of green practices. Each site visit is facilitated by project holders, chief architects or green practices experts.
WHO – professionals and aspiring professionals and homeowners that would like to take away inspirations and new ideas for their own practices.
Exploring Auroville Architecture is a 3-day program composed of site visits and interactions with architects and building professionals from Auroville. During the program, participants will trail the diversity of architectural expressions in terms of form, context and purpose in the wider setting of this international township. Expected participants are professional and aspiring building professionals and home-owners who would like to gain inspirations and new ideas for their own practices. Participants will enjoy an exploratory tour every day to different places to witness Aurovilles' unique architectural styles.