November 3 @ 3:00 PM

-

November 27 @ 7:00 PM

UTC+0
Event Navigation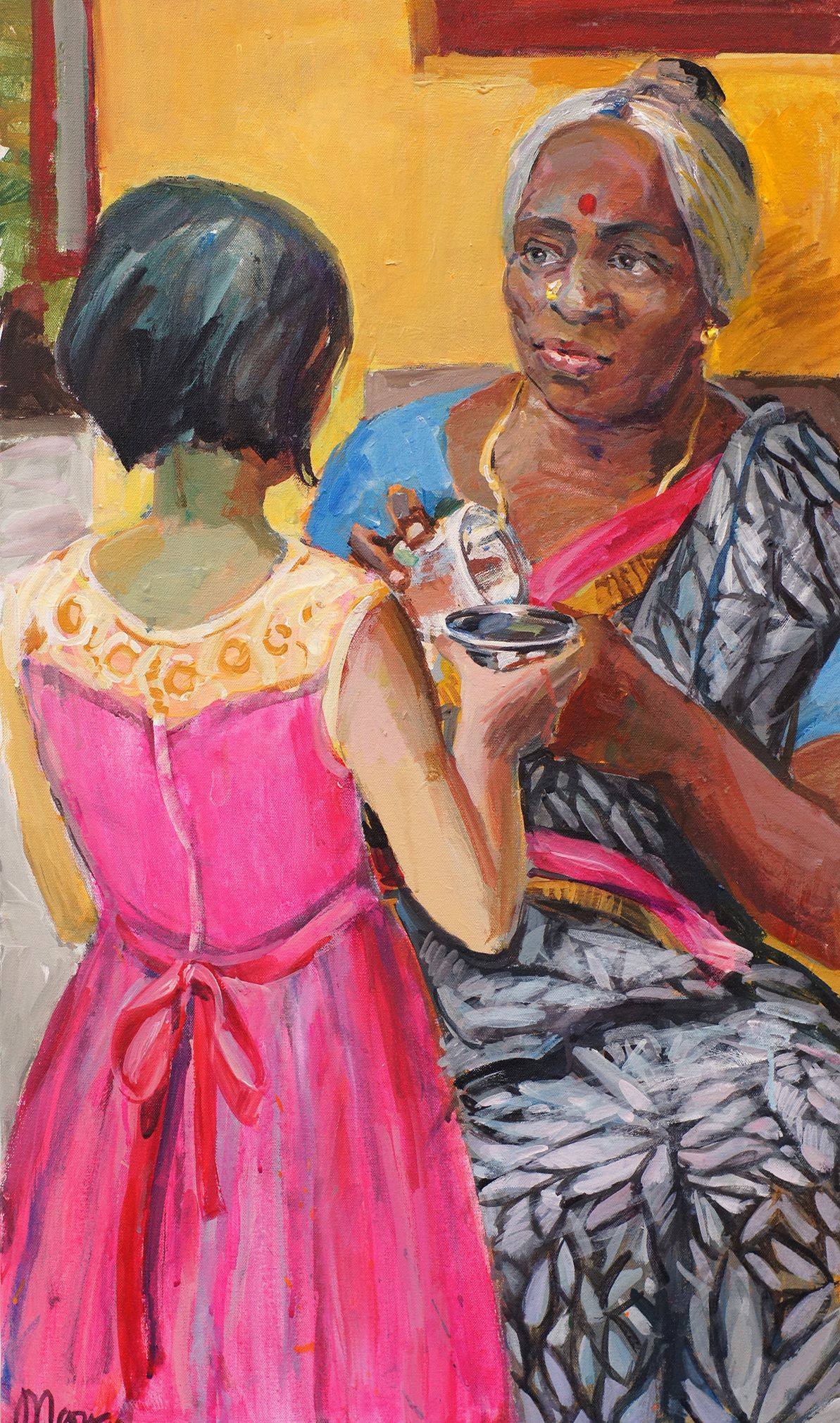 FACES OF PONDICHERRY 'LES VISAGES DE PONDICHERY'
 A painting exhibition by Franco-Russian Artist Maria Chumak
Inauguration on 3rd of November at 5 p.m. by V. Narayanasamy,  Chief Minister of Puducherry
Look out for the Life Drawing Workshop by Chumak on Sunday 18th November, 3 to 6 pm
To register, call 0413 2221052 or email tasmaipondy@gmail.com
ABOUT THE ARTIST 
Artist Maria Chumak was born in St. Petersburg and graduated from the Academy of Fine Arts, majoring in painting.
Long stays in Russia, USA, Ukraine, Europe, Middle East and now in Asia inspired her to create a series of works in various mediums: painting – drawing, illustration, and many travel books. Since almost seven years Maria has been living and working in the South of India, the country that inspired many by its cultural diversity, its tolerance, its philosophies and the exceptional beauty of its countryside.
ABOUT THE EXHIBITION:
This exhibition is focused on the archetype of characters and portraits done from life of Pondicherrians.
"There is a story written on everyone's features, expression of eyes, mimic of a face and gesture, wrapped in garments which are a part of society landscape. Portrait is the oldest painting genre. It camefrom religious painting, went through lot of transformations and survied up to contemporary art expressions. From the everyday faces, I tried to create the iconic architype of women's life circle through the time line of the characters"
Maria Chumak
Image courtesy of TASMAI