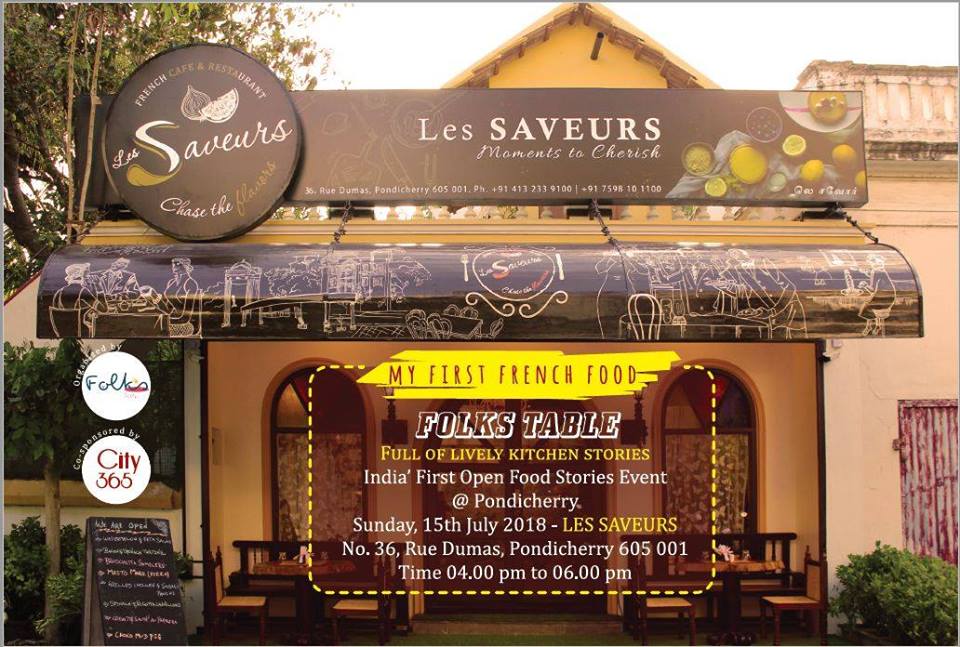 Folkstable presents a FREE food story sharing event in which it brings food lovers and common people to share or listen their real food stories, encounters, health tips, funny movements and other valuable inputs etc on board to attain the sustainable goals to transform the world better.
This event theme is MY FIRST FRENCH FOOD
We welcome all to share and listen to some of the best French food encounters that you had. And it can go like the below:
– My first French food was? and it tasted so good
– Our first candle light dinner was in French restaurant
– We had a good blast in a French restaurant
– I prefer to have my first morning coffee in that french cafe
– I know a good french cafe in town?
COME And get to know the popular French food in Pondicherry, what are the French specialities in Pondicherry?, what do people eat in France? And the French way of food etc.