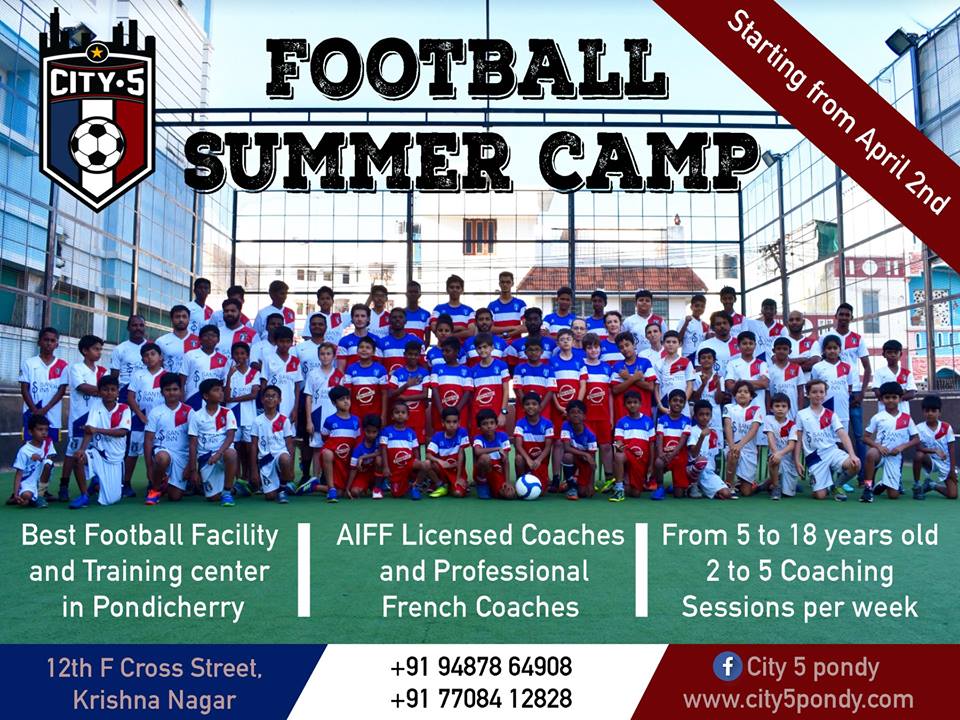 CITY 5 is proud to introduce you his Reputed Football Summer Camp 2K18 ! 
⚽
☀️
The harder you train and the better you become, that is why we propose you this customised training program starting from April 2nd !

🇫🇷 ️The french coaches Ulysse, Lucas and Elio will make sure that you will enhance your football skills. 
🙏🏾
💥
For further informations, don't hesitate to call us 
📞
Landline: 0413-2213190
Ashraf: +91 9487864908
Ulysse: +91 7708412828