September 13 @ 7:00 PM

-

9:00 PM
Event Navigation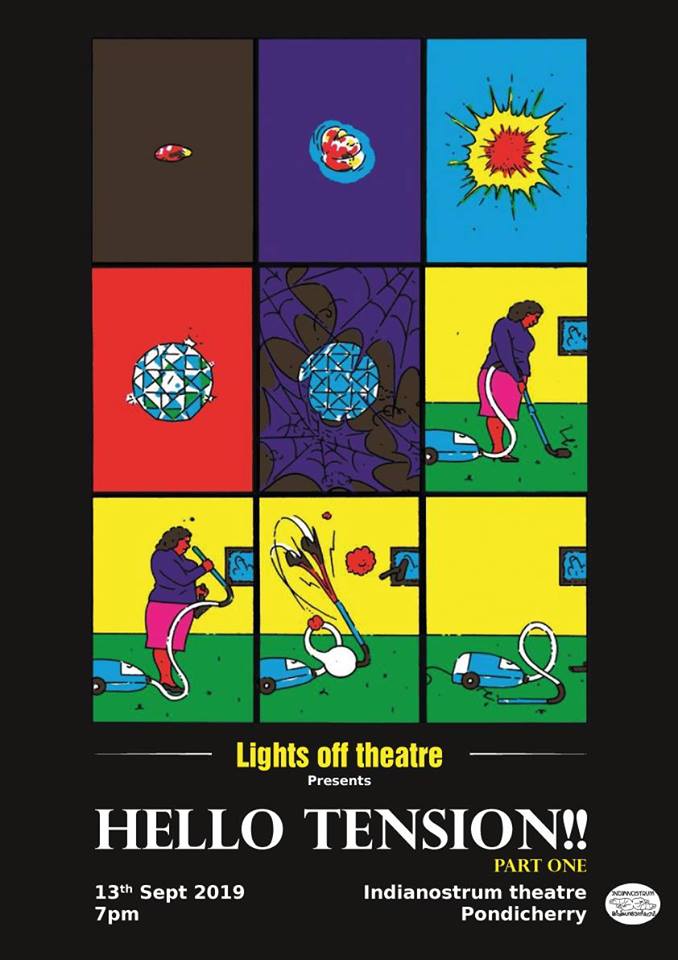 Hello Tension
HELLO TENSION!!
Produced by: Lights off theatre
Directed by: Siddhanth Sundar
Performance Date and time: 13th September at 7pm
Language: primary language is english, multilingual.
Performance Duration: 100 mins
Age Suitability: Above 10 years
Synopsis:
Vasu, a theatre director, with a background in activism for the oppressed, takes up the daunting task of creating a play, about Nathuram Vinayak Godse at a time when public censorship is on a
dangerous rise. Will he and the newly formed theatre troupe be allowed to perform the play, about one of India's most controversial minds?
Set in bangalore, the play is a peek into a functional theatre troupe in the middle of a production, with all its cracks and corners, songs and sonnets, dreams and desires.
Donor Passes available at the venue for Rs. 500 and Rs. 200
Image courtesy of Indianostrum Théâtre