January 16 @ 9:00 AM

-

3:00 PM
Event Navigation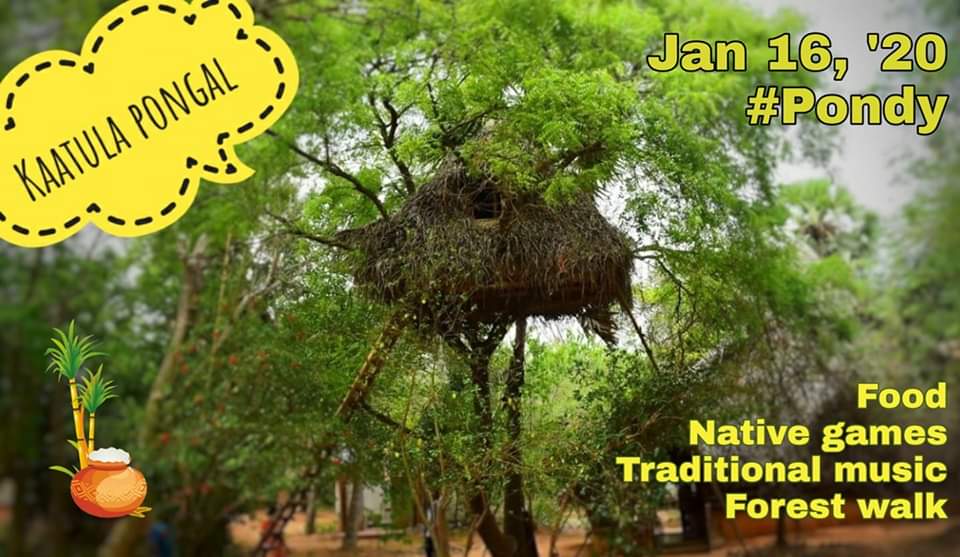 Sparisam-The touch of Nature
Kaatula Pongal
Sparisam- The touch of Nature presents Kaatula Pongal – Pongal celebration in the forest! Celebrate Pongal in Pondicherry !
Where ?
The venue of this festivity is the Aranya Forest & Sanctuary, Poothurai Road. Come and witness how one man's vision converted acres of barren land into lush vegetation.
What does Kaatula Pongal include ?
Forest Walk
Pongal making
Native games : Uriyadithal (pot-breaking, tug of war, etc)
Live traditional music performances with traditional instruments
Lunch : rice-curry-payasam-vada
Eco-friendly products' display and sales
Visit to a mid-air hut
Cost and Payment
The total cost for all activities listed above+ hearty lunch  is Rs. 585. ( A small online booking fees of Rs. 10- 20 may apply depending on mode of payment ). Transport to venue is not included.
Please click the red BOOK NOW button on top of this page to reserve immediately. You will receive instant confirmation. In case of trouble with booking, please email info.pondylive@gmail.com .
About the Organiser
Sparisam was founded with a mission of bringing people closer to nature to experience Nature's heartwarming and healing touch. We believe the more people start to love & admire nature, the more they would want to protect and preserve it.
This time we have chosen to bring people to celebrate Pongal in a forest!
Contact for enquiries: 
83004 37023
thesparisam@gmail.com
Instructions:
*No smoking/drinking
*Do not bring disposable plastics inside.
Note: Sparisam isn't trespassing in the forest. We are working with the management of Aranya forest & sanctuary.
GET YOUR PONDICHERRY 2020 CALENDAR HERE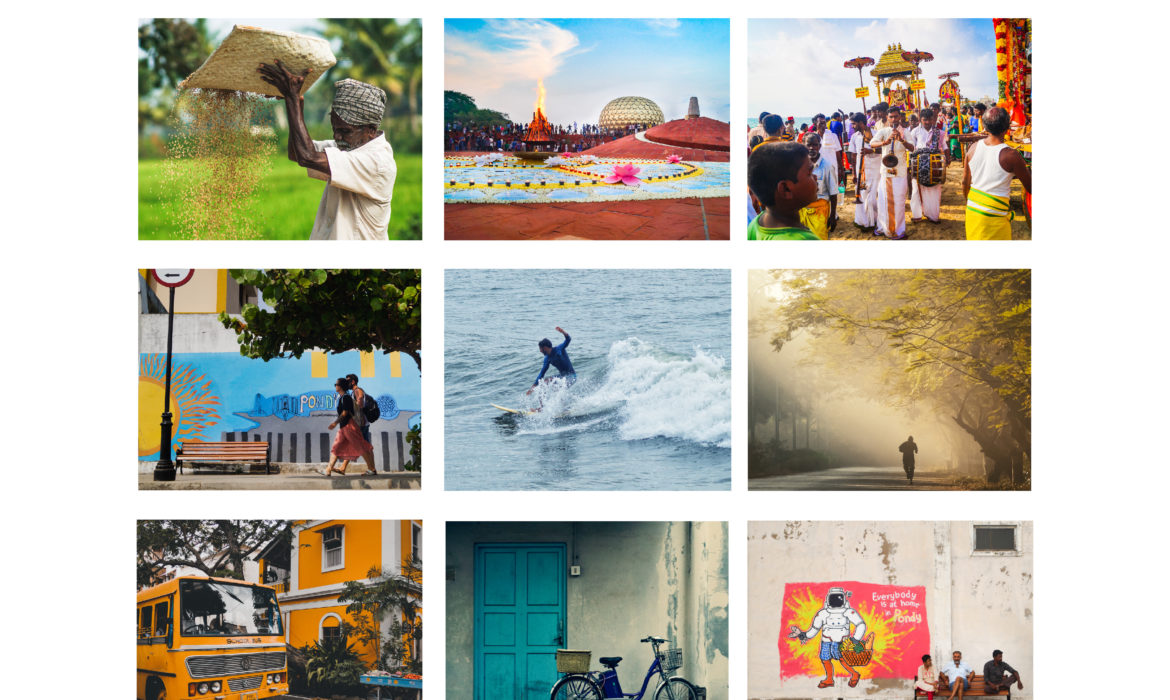 Find more events in Pondicherry here