March 16 @ 7:30 PM

-

8:30 PM
Event Navigation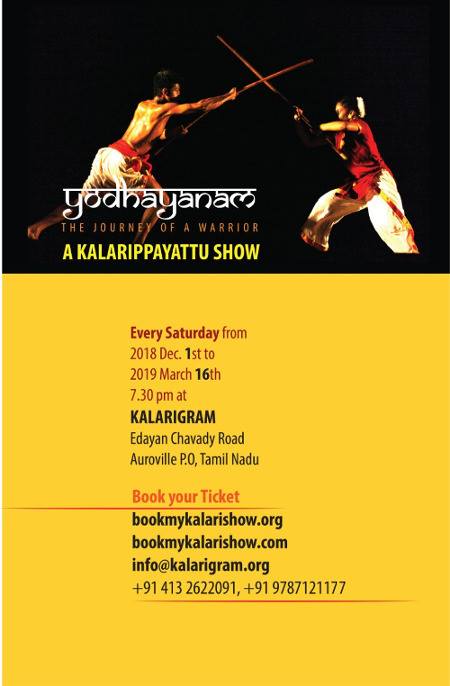 Kalarippayattu Show
Join us for the last show of Yodhayanam at 7:30PM on Saturday in Kalarigram.
The journey of a warrior- is a Kalarippayattu show that is telling the story of the ancient warriors. The percussionist, the Kalari warriors and the atmosphere make you travel in other dimensions and time. This is an experience that you should live once if you live or travel india.
KalariGram, is a traditional Kalaripayattu school established during the year of 1950, under the patronage of Guru Veerasree Sami Gurukkal. From the inception of the center the school is being stand for its valuable service in the field of Kalaripayattu and Ayurveda healing.