December 9 @ 12:00 AM

-

December 11 @ 12:00 AM
Event Navigation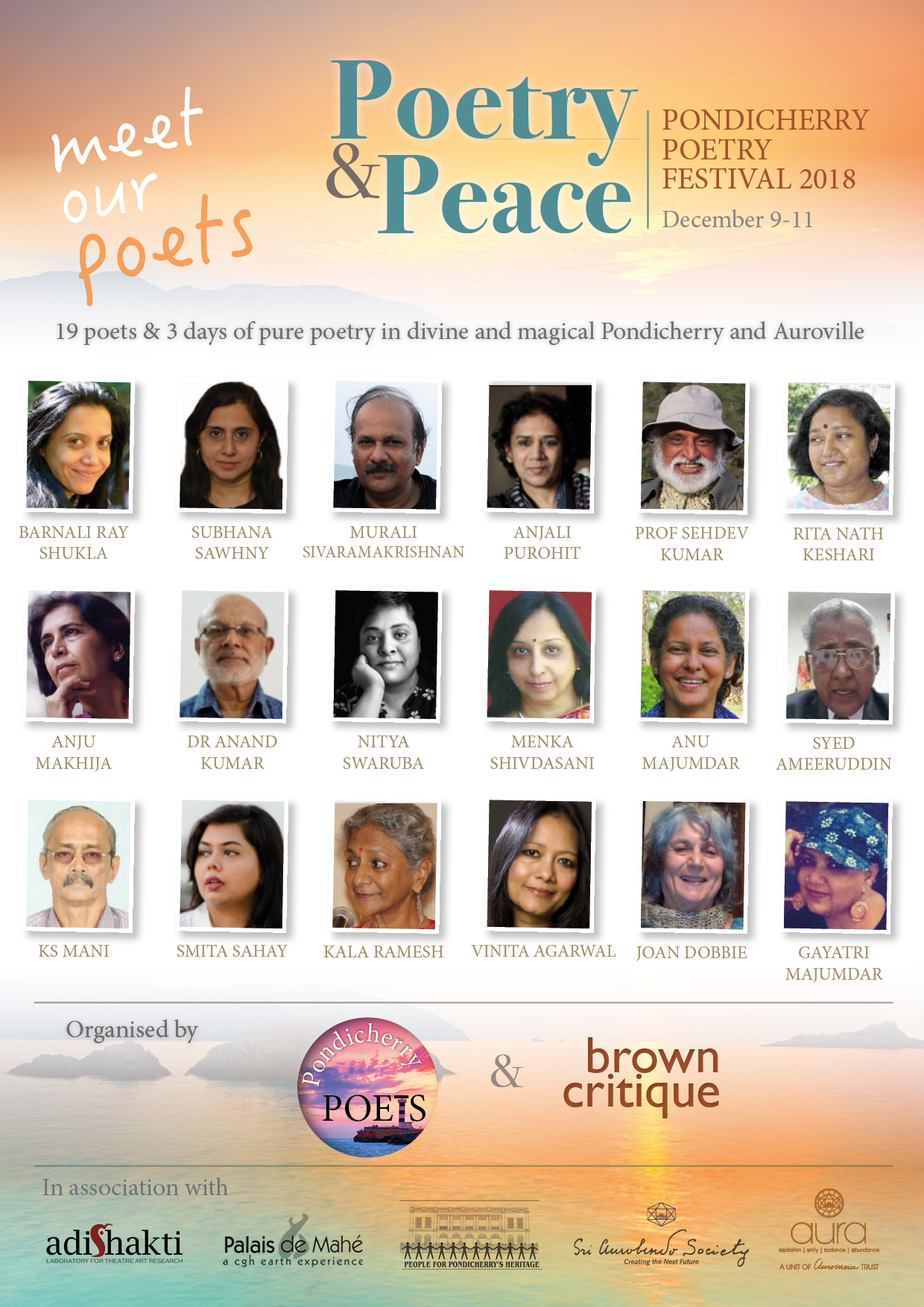 PONDICHERRY POETRY FESTIVAL 2018
Pondicherry Poets & Brown Critique are hosting Pondicherry Poetry Festival 2018, three days of Poetry Readings, Book Launches, Discussions, Workshops and Music
VENUES:
Society Hall, Sri Aurobindo Society
Palais de Mahé (in association with 'People for Pondicherry Heritage') and
AURA Shoppe, 16 Goubert Avenue, Pondicherry. The focus of this year's festival is 'Peace'.
19 renowned poets from across the country are participating in this year's festival.
Apart from readings and launches of several books, the festival will also mark Subramania Bharati's 137th birth anniversary on December 11 with readings and songs of his poems, recitation of Sri Aurobindo's poems and reading of Kabir's work translated by Prof Sehdev Kumar.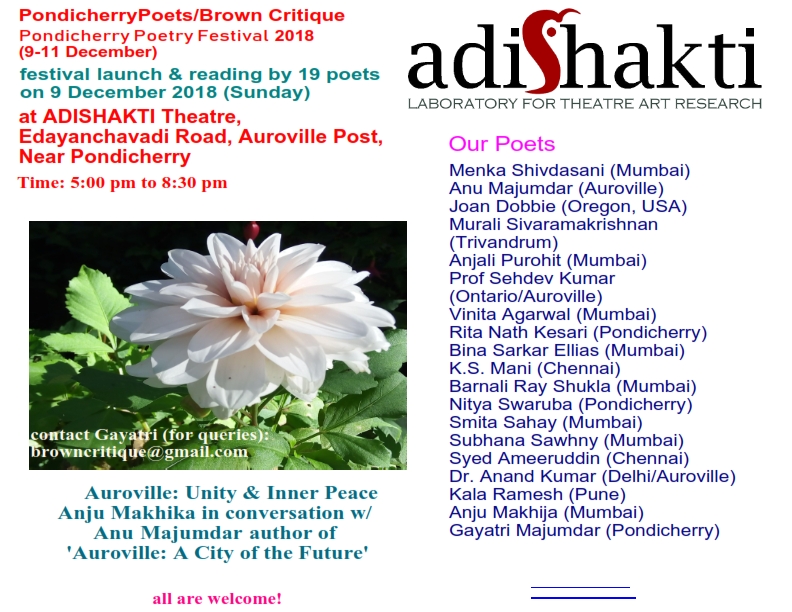 About Pondicherry Poets
Sahitya Akademi award-winning poet, translator & playwright Anju Makhija and poet, writer & founder-editor of The Brown Critique, a critically acclaimed literary journal and Gayatri Majumdar, launched 'Pondicherry Poets' in 2017 to create a platform for poets to share their work at various offbeat venues in Pondicherry, Auroville and elsewhere.
Since then, PP has hosted collaborative events that brought poets, dancers and musicians together. Our offerings have included readings/ performances at Aura Shoppe in Puducherry, Kalarigram near Auroville and at Shantivan Gardens in Mumbai earlier this year.
CONTACT:
To register in workshops, contact the festival director :
Text/WhatsApp: 97905 34782
E: browncritique@gmail.com 
Images courtesy of Pondicherry poetry festival and Pondicherry Poe