December 7 @ 8:30 PM

-

11:00 PM
Event Navigation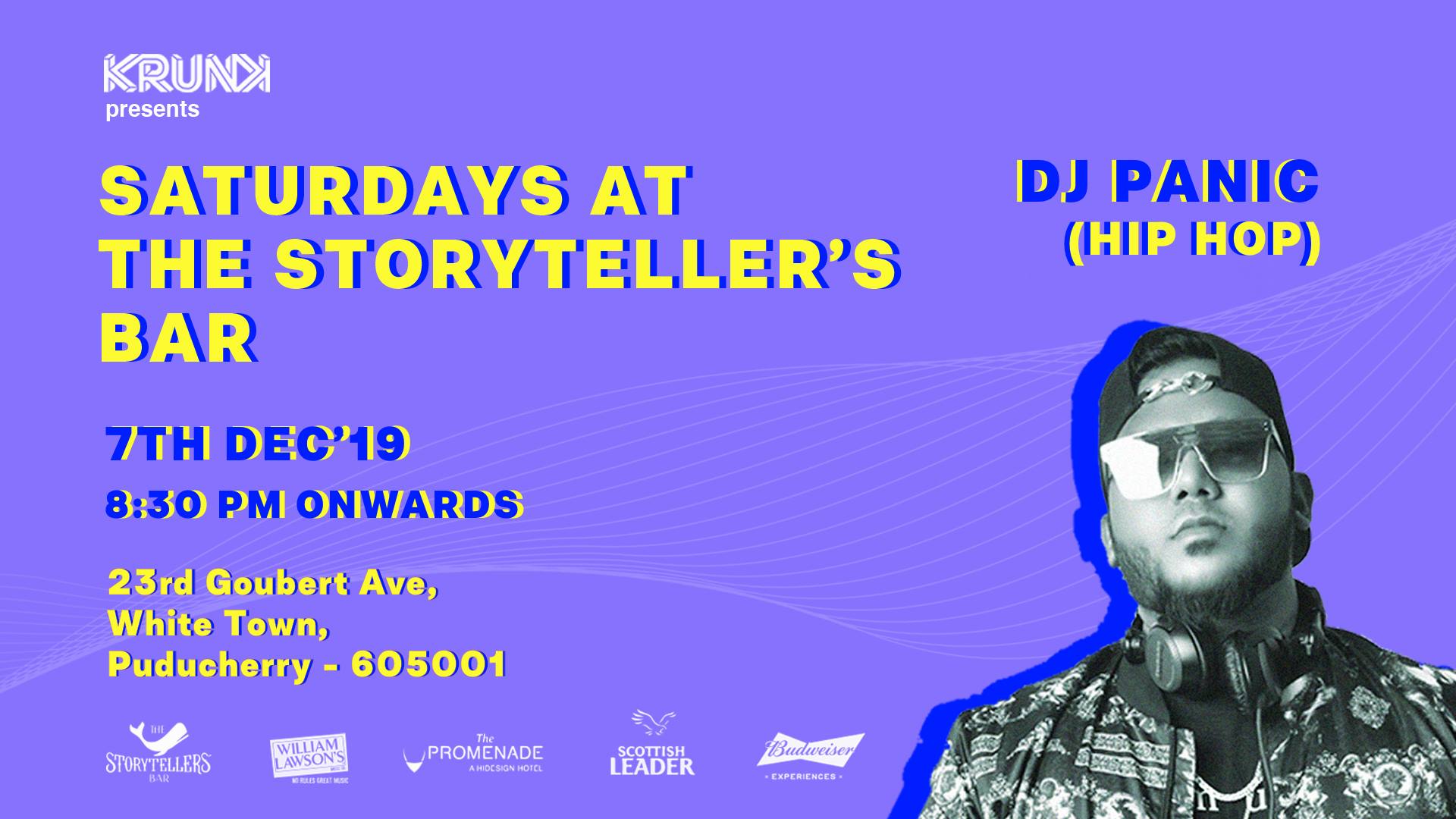 KRUNK
Saturdays ft DJ Panic
About DJ Panic:
DJ PRASHANTH aka DJ PANIC
BEST HIP HOP DJ IN INDIA
DISCIPLE OF DJ DOMINATION
These are some of the a.k.a's Dj Prashanth goes by!
Now you must be wondering why he is called by these "Names". He was trained in Bangkok,Thailand by Dj Domination himself.It all began in 2001 when Dj Prashanth featured his first talents hitting the renowned Hip-Hop clubs in Bangalore by storm! And that is when he took a stand behind the decks for the first time for a well known club as Urban Edge and from then on,he has dominated the Hip Hop scene in India and still doing!!!
This was before he was picked by Dj Domination for the amateur skills he possessed on the Turntables. Something only a few Djs in India could boast about. Dj Prashanth is currently working on independent releases of his own and has worked on many remix projects. He has also worked with reputed Djs amongst the big names in the industry. There are future plans to collaborate with the finest talents around and most sought after Producer's as well.
DJ Prashanth brought his talents further in 2004 while he was chosen to tour South-East Asia Beside Dj Domination, The world's most creative Dj and since then has played alongside some of the best DJ's in the world and has been known to have some of Inida's finest clubs and bars rockin with his beats . He has performed as guest Dj at leading night clubs all over Asia. He has been a master in this field.He has worked as the guest DJ in Bangalore for clubs like : Urban Edge,The Club(Inferno), Club
X, Sparks, The Bunker, Athena, Mafia, Insomnia, F Bar, Zero G, Fusion Lounge, Sphaira, Flames
Performed at clubs in india:
Club Cabana (Goa)
B&C (Hyderabad)
Pasha (Chennai)
Mambos (Goa)
TNT (Mysore)
Enigma (Manipal)
Ten Downing Street (Vizag)
Silver Strax (Assam)
Koki xo(delhi)
Cape town(goa)
Poison(hyd)
News cafe(hyd)
One lounge(pune)
Beyonce(iam sasha feirce) Official album launch party
(Hyd, delhi, pune)
Decible (Kolkata)
Performed at clubs in other contries:
Annajey (Thailand)
Stadium(jakarta, indonasia)
Mixx(pattaya)
Climax(bangkok)
Wip(bangkok)
Muzt(bangkok)
Bed supper club(bkk)
Club thing(Cambodia)
And many more…………..
Also opened for international artists like:
Akcent, mr cheeks, ben goldman,dj premiere, dj power and many more…
Knowing DJ Prashanth and his thirst for music, he is constantly trying new techniques and technology in his work by discovering and crossing all barriers and letting his passion as well as love for music rule him.
We are bound to see many more surprises form this absolutely talented DJ!!!The party never stops
and always gets better…