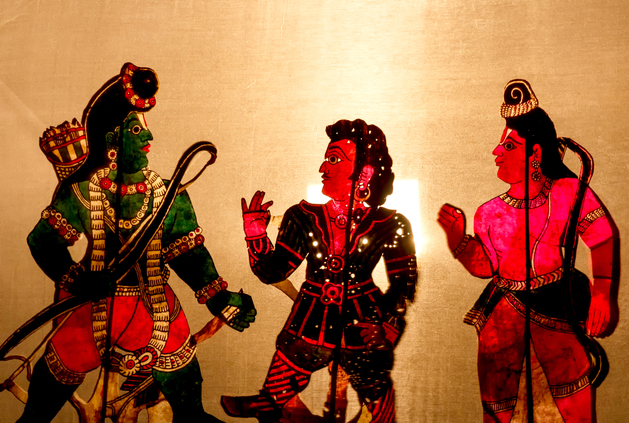 Team PondyLive | Pondy Live
Shadow Puppetry: Scenes from the Ramayana
Ninth Generation shadow puppeteer Kuppuswamy will enchant the audience with episodes from the Ramayana, with the magnificent backdrop of a Chola temple.  Group transport returns after the show.
On 20th January, at Varadharaja Perumal Kovil, Thirubhuvanai, a shadow puppet show depicting the Hindu epic, "Ramayana". Ravana, the king of Lanka, calls his powerful elder brother Mayil Ravana who was resting peacefully under the earth's surface to join the fracas on the surface of Lanka to defeat Lord Rama.
Kuppusamy , a ninth generation puppeteer and son of Kalaimamani Rajappa, has been carrying forward the legacy of puppetry from Thanjavur and intends to pass on this traditional knowledge to future generations through Kalaimamani Rajappa Bommalattakuzhu.