April 28 @ 5:00 PM

-

6:00 PM
Event Navigation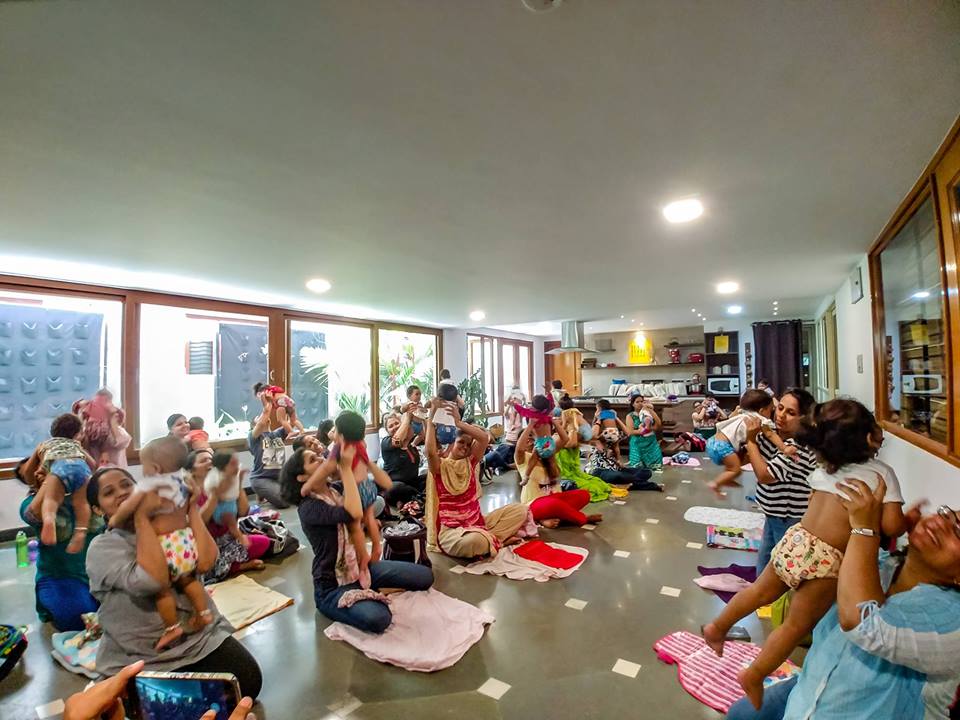 The Great Cloth Diaper Change Puducherry 2019
The Great Cloth Diaper Change Puducherry 2019 is part of a worldwide cloth diaper changing challenge held in April every year, to promote the use of reusable cloth diapers.
Bumpadum Cloth Diapers is organising this event in various cities in India – Bengaluru, Chennai, Coimbatore, New Delhi, Tirupur, Erode, Pondicherry-on April 28 to promote the use of cloth diapers in place of disposables to promote sustainable and conscious consumerism.
Why switch to modern cloth diapers?
Each year billions of disposable diapers enter landfills where it takes hundreds of years for them to decompose, if ever.
Modern cloth diapers combine the convenience and peace of mind of disposable diapers together with the goodness of cloth, according to Bumpadum. They are improvised version of age-old cloth diapers, made suitable for modern lifestyle. Comfortable for baby, convenient to use, each Bumpadum modern cloth diaper prevents 100+ disposable diapers from going to the landfill. Add to it, these diapers can save 50% over disposable diaper cost and are cute, having a style statement of their own.
What's the Great Cloth Diaper Change?
Every year in April, the Great Cloth Diaper Change (GCDC) event is held worldwide, with thousands of people changing their baby's cloth diaper at the same time with an aim to promote Earth Day (April 22) and increase awareness of reusable diapers as an easy, sustainable and convenient parenting option.
The 9th GCDC will be hosted at 200+ sites across the globe in 2019. In the previous editions, The Great Cloth Diaper Change was also a Guinness World Record™ event with the "most people changing (cloth) diapers in 24 hours". In eight successful years of the Great Cloth Diaper Change, participants have shown the world that cloth diapers are a real option for today's modern families, particularly catching the eye of expecting and new parents who may be seeking more planet-friendly and affordable alternatives to disposable diapers.
The GCDC 2019 in Pondicherry 
The event is a non-profit initiative hosted with the aim of creating awareness about modern cloth diapers in India. With parents gaining more consciousness of the carbon footprint each family is leaving behind for the next generation, making right choices are the need of the hour.
In Pondicherry, the event is held in collaboration with Ladies Circle India at Shri Agashtiyaa Pre School in Venkata Nagar . The event is also a Limca Record attempt for maximum number of participating mothers changing diapers of their babies.
Image courtesy of Bumpadum