December 10 @ 10:00 AM

-

12:00 PM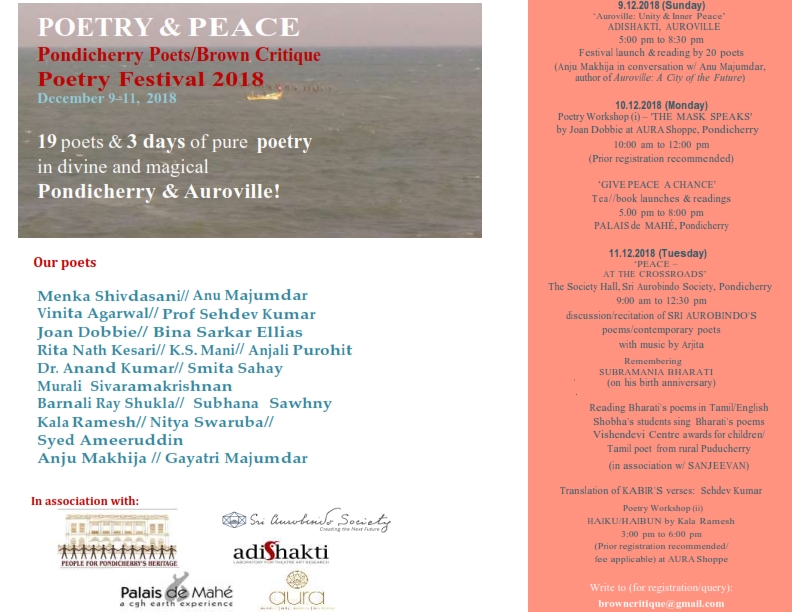 The Mask Speaks: Poetry Festival Workshop:
Joan Dobbie's two-hour long workshop "The Mask Speaks" on 10 December 2018 from 10 am to 12 pm has no registration charges and all material will be provided. 
The concept behind "The Mask" follows:

Joan will first read aloud the following definition of "Mask: a covering for all or part of the face, worn as a disguise or as an alter ego. "
She will then share the poems"The Mask" by Maya Angelou and several other mask poems.
Intro: We can hide behind masks, but masks can also represent some inner truth about ourselves or another.There are many poems about what a mask is hiding, but the workshop will focus on what a mask can express. In this workshop we are going to create masks and then use them as a means of discovery rather than as a way to hide. Our masks will generate poems. 
Image courtesy of Pondicherry poetry festival