January 31 @ 10:00 AM

-

March 6 @ 4:00 PM
Event Navigation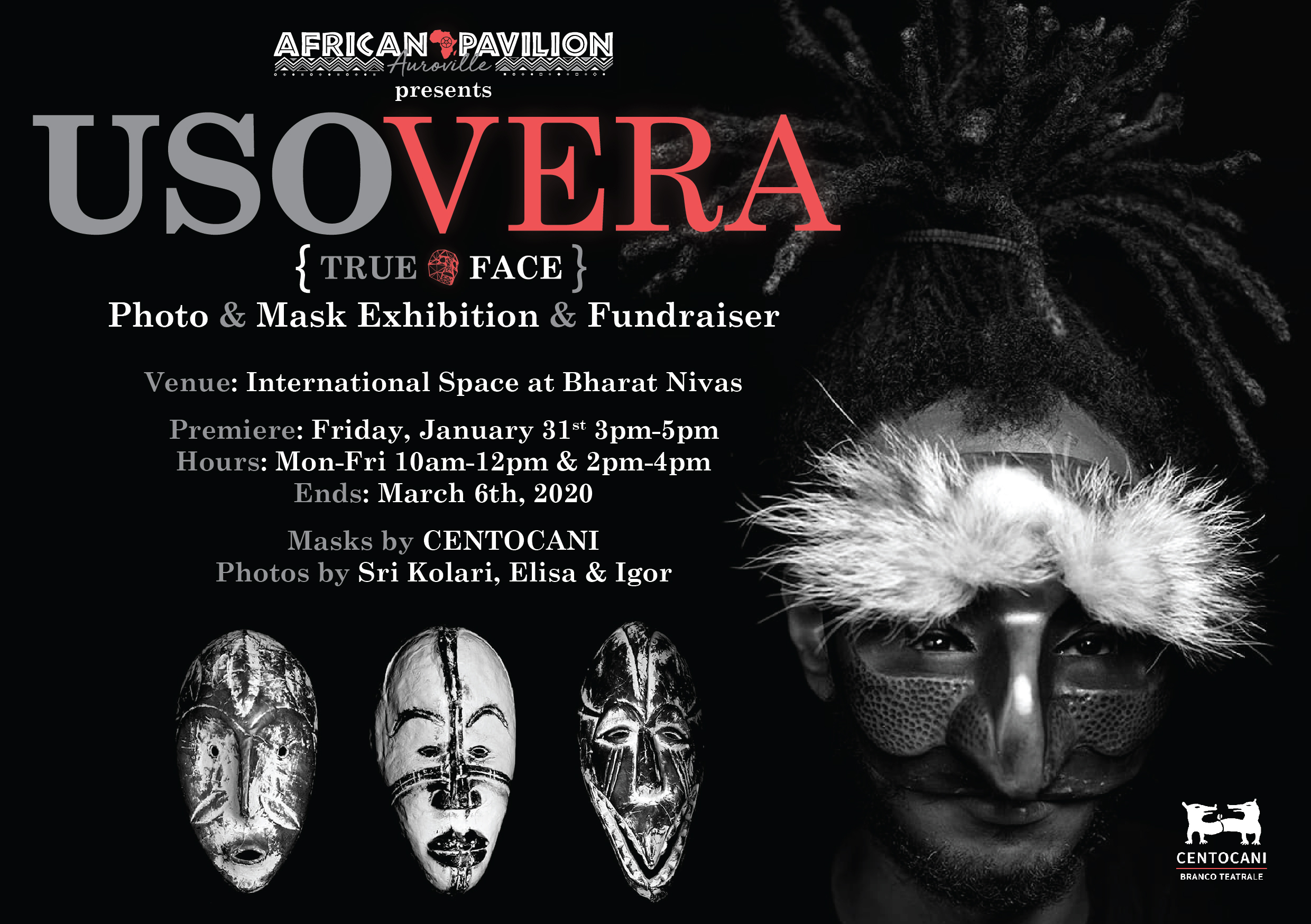 African
USO VERA African Mask Exhibition
African Pavilion Auroville is holding USO VERA African Mask Exhibition at Bharat Nivas, Auroville. Opening on Jan 31 between pm and 5 pm
Uso: (Swahili) meaning face
Vera: (Italian) meaning true
What is Revealed When the Face is Concealed?
Our wish is to look deeply into the soul of Africa – of humanity herself – by removing the windows we trust so dearly. Once the lines between woman and man, man and spirit, spirit and beast are known to be blurred, we become able to recognize our own masks and finally witness our true face.
Look long enough into these photos and they return your glare leaving life-long-lasting images in your frame.
USO VERA is the result of a legendary collaboration between African Pavilion, Centocani and Sri Kolari.