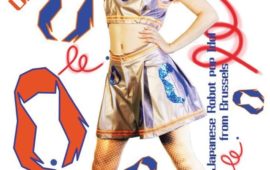 Orange Velvet Come to meet orange and dance with her . Japanese robot pop idol from Brussels.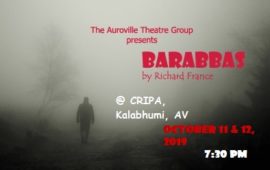 Barabbas A Play by Richard France Who was Barabbas? A thief, a murderer, a saint, a sinner, a zealot, a…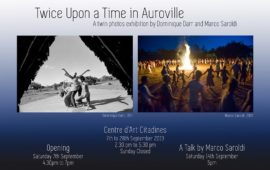 Twice upon a Time in Auroville Saturday 14th September a Talk by Marco Saroldi 5pm @ Centre d'art.