While Pondicherry's French connection is widely known and celebrated, how many of us are aware of the links between Pondy and other erstwhile colonies of France? The last week of the Pondicherry Heritage Festival 2018 is a hat tip to one of the not-so-prominent pages in Pondy's history: its connection with Vietnam. You can view old photographs and artefacts donated by Pondicherrian families with strong Vietnamese ties at the Traces in Time Exhibition or indulge in recipes from the Far East re-created at the Vietnamese Food Fest
OUR TOP 5 PICKS:
Hot and Sour Soup with Prawns and Pineapple
Quite an unusual combination in a soup- the mild sweetness of the pineapple contrasts well with the fleshy prawns. But it is the unmistakable tang of  lemongrass, fish sauce and fresh coriander which makes every spoonful a fine balance of different flavours.
Goi Guon: Vietnamese Salad Rolls
The Goi Guon or spring roll is sure to be an instant favourite with its burst of summery freshness from the very first bite. The rice paper rolls packed with fresh vegetables, flavourful herbs and prawns ( there is also a pure vegetarian option available) taste even better when dipped in the ubiquitous dip, Nuoc Cham. Made with sugar, garlic, chilli, lemon juice and fermented fish sauce, this dip complements almost every dish .
Bánh Xèo/ Fried fish with lemongrass

The dish that was simultaneously novel and familiar is the Bánh Xèo – thin rice flour crepe. While the rice batter is  reminiscent of a rava dosa, the dices of onions, mushrooms, sprouts and prawns which spilled out, make for a surprising filling! It is served with generous heaps of lettuce and coriander (like every other dish) and of course, more fish sauce! Though taste-wise, the better main course pick would be the fried fish delicately seasoned with lemongrass.
Chè Thái: Dessert
If  we were left craving for second helpings, it was of this intensely tropical dessert. A happy sight to behold with its bright mix of colours, it is a feast for all the senses. Layered with bits of jackfruit, longan, water chestnut and lots of jelly with whippings of tasty coconut cream,  it is something you would be unhappy to finish!
Cà phê sữa đá or Vietnamese iced coffee
Wash down the meal with some Vietnamese iced coffee. A special filter (resembling the south Indian coffee filter) imported from Vietnam, is placed on a glass with sweet condensed milk. Drop by drop, the coffee drips into the glass forming a rich dark brown layer above the milk. The two are then stirred together and served with ice cubes for a strong pick-me up!

There is also a selection of special cocktails and mocktails including the Vietnamese spicy lemonade, a chilli-infused drink that may gradually grow on you after its initial overpowering saltiness.
HOW THE FESTIVAL CAME ABOUT
The recipes were handed over by a Pondicherrian culinary expert whose family has Vietnamese ties, according to Sathish Rajasekaran, Executive Chef at The Promenade. The chef and his team spent considerable time watching the expert (who did not wish to be named ) prepare these dishes and take them through some techniques.
Giving us a primer  on the cuisine, Chef Sathish reveals most dishes are essentially simple and barely use any dairy. Vietnamese fare is predominantly non-vegetarian, with pork as staple. However, this has been substituted with the use of more seafood to make the menu appealing to local palates. But greens feature in almost every dish, either on the side or to roll the food up in.
"Though the regular spread is available, diners have been showing a preference for dishes from the festival menu," says Ruth Sequeira, Communications Manager at Hidesign. If you miss the festival, don't despair- some dishes will be incorporated into the regular menu to keep Pondicherry's fading Vietnamese legacy alive.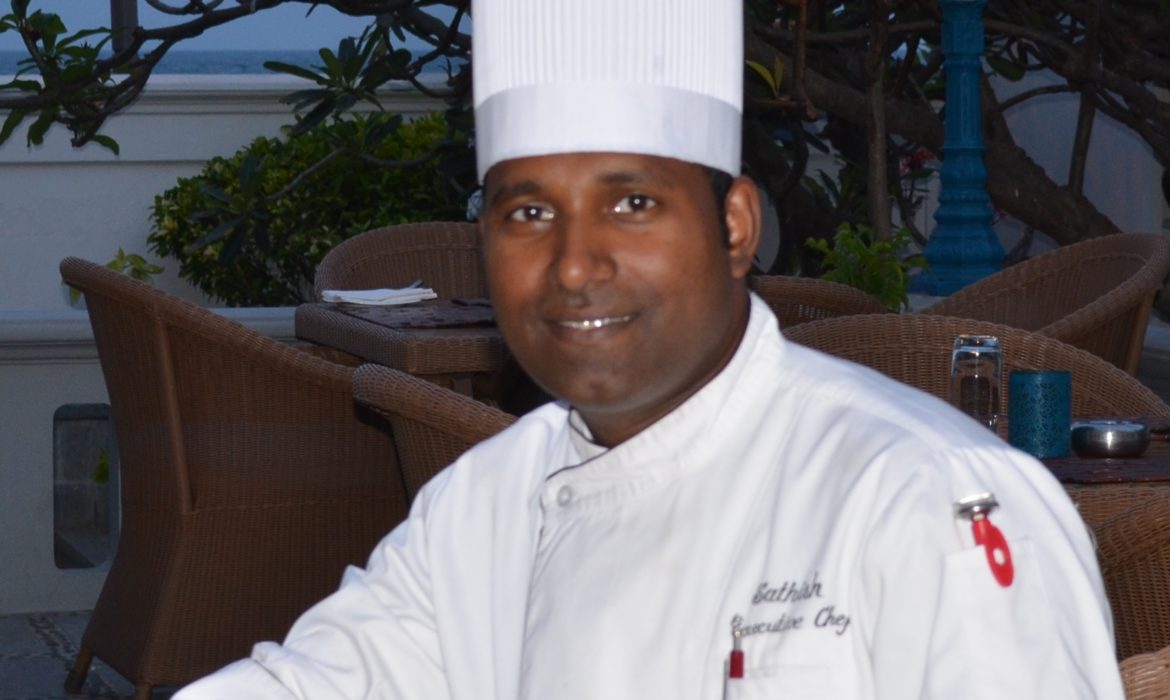 CHEF'S TIP
"If you want to make South-East Asian cuisine at home, it is surprisingly easy to source most of the ingredients including sticky rice in Pondicherry." Look for these ingredients at Pothys on Anna Salai or Church Gate or Nilgiris on Mission Street.
WHERE TO TASTE
Try these dishes for lunch at Le Dupleix, 5, Rue de la Caserne or for dinner at The Promenade, 23, Goubert Avenue, Pondicherry till February 18. A four-course meal for two can cost around Rs. 2,000 (exclusive of taxes and drinks)
Disclosure: PondyLive was at the festival on invitation of The Promenade and is a media partner for the Pondicherry Heritage Festival