PUDUCHERRY LIBERATION DAY
Why is Puducherry Liberation Day -celebrated on November 1- a public holiday in Pondicherry?
India gets one holiday to celebrate Independence Day
But Pondicherry's residents get 3 days to celebrate this occasion!
August 15: Indian Independence Day
August 16: De jure day (when Puducherry officially became a Union Territory of India )
November 1: Puducherry Liberation Day
When India woke up to "freedom at midnight", Pondicherry was still under French rule.
It took a while to convince the French government to handover its French territories, also known as "Les Comptoirs de l'Inde" to India.
To cut a long story short, it took another 7 years for Pondicherry to merge with India ! The merger was decided through a vote of representatives  according to an Indo-French agreement.
On October 18, 1954 , 178 government council representatives and municipal councillors huddled up together in the border village of Kizhoor, 25 kms from the city. 170 voted in favour of joining the Indian union!
]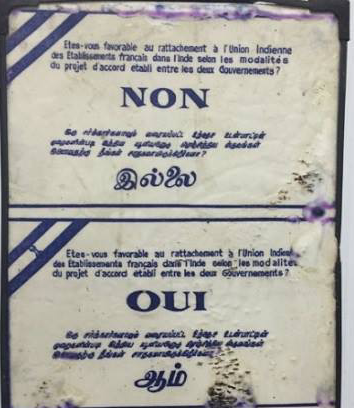 [
Today, you can still find a monument of four marble columns etched with names of all those who voted at Kizhoor.
But it was on November 1, 1954 that the historical de-facto transfer of French territories to India took place through a Treaty of Cession between French and Indian government.
The transfer was signed in Pondicherry by Pierre Landy and Kewal Singh.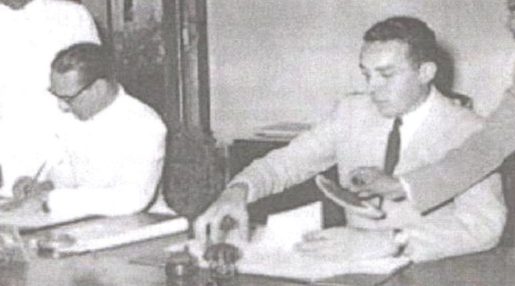 As this was only the 'de facto transfer', Indian authorities were administrating the territory but French law was still in place until the French parliament ratified the treaty. Which they did on August 16, 1962 which marked the ' de jure transfer' or legal merger, when Pondicherry finally became a Union Territory of India.
Still only since 2014, acceding to requests of a section of freedom fighters and on recommendations of a committee formed for the purpose, November 1 is being celebrated as a public holiday and Puducherry Liberation Day!
Photos: Photo Division, India, AdP, @indiahistorypic
ALSO READ :Have you visited these three 10th century Chola temples in Pondicherry ?