On Sunday evening, just as the sun was setting, a dozen candles were lit on Serenity Beach, near Pondicherry, with messages propped up on the sand, reading 'Justice for Nilotpal and Abhjiheet' and 'Make lynching a non-bailable offence'.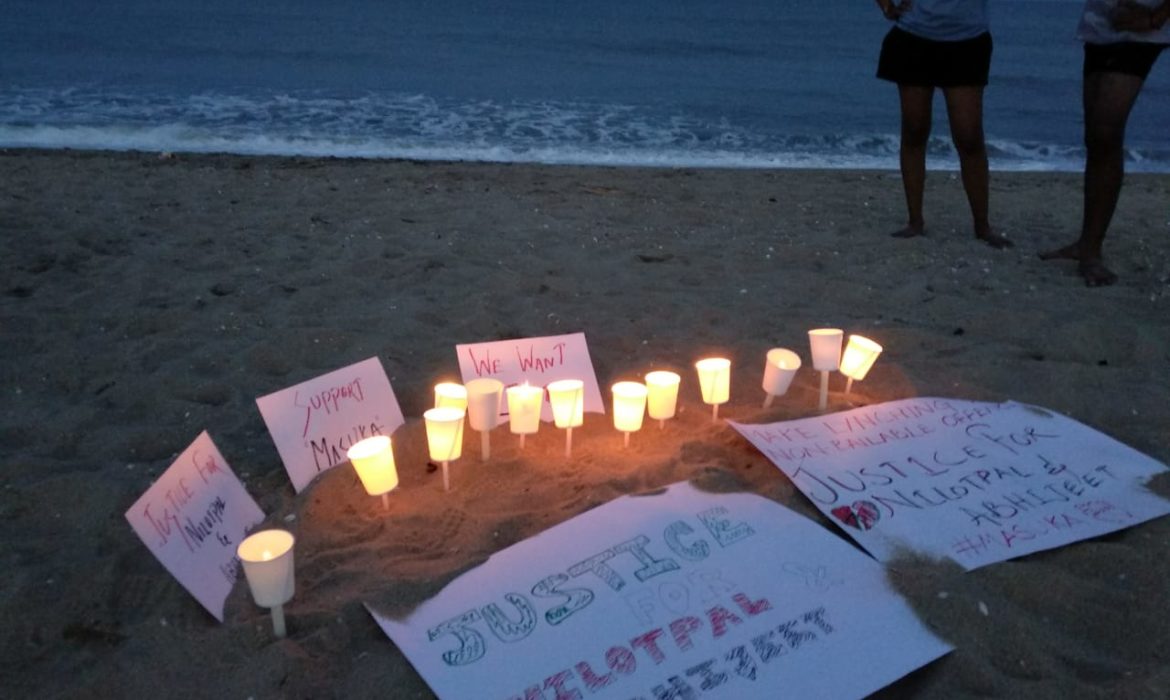 The candlelight vigil was held to mourn and condemn the killing of Nilotpal Das and Abhijeet Nath who were beaten to death by a mob in an Assamese village,  250 kilometres from Guwahati,  on Friday. The two men, aged 29 and 30, who went to explore the Karbi Anglong district were mistaken for child abductors and attacked by a mob.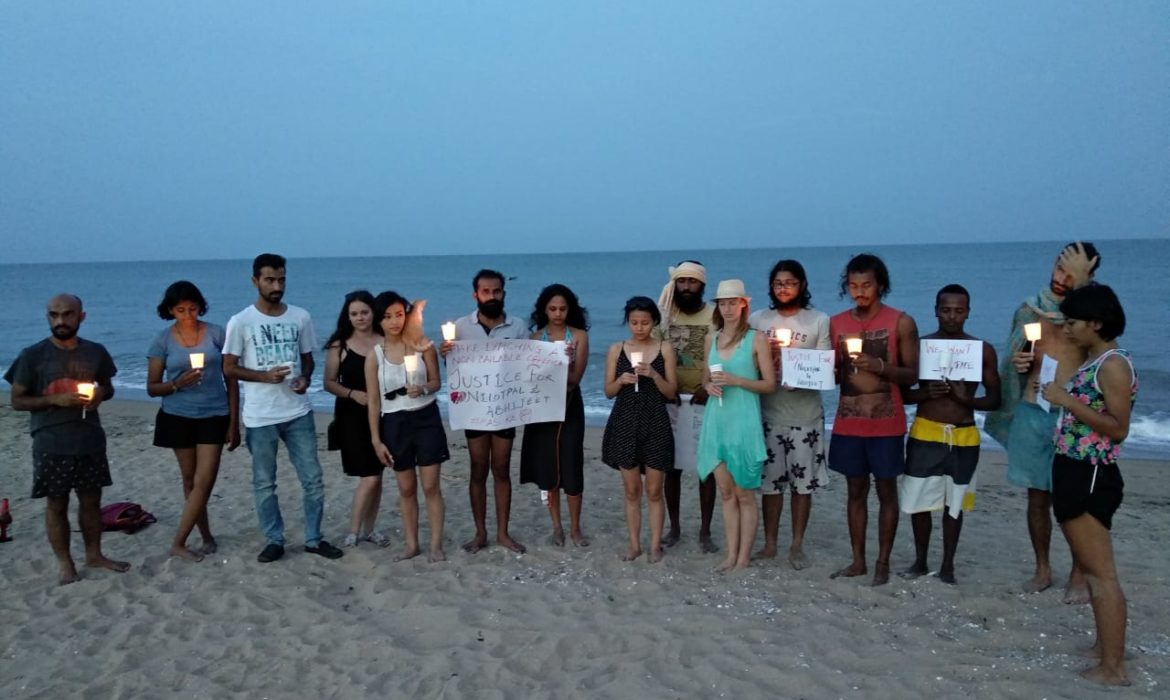 Around 15 youth from Pondicherry, including two Assamese, lit candles in remembrance of the victims , one of whom was a childhood friend of one of the organisers, Dona Aideau.  Similar vigils and protests were held by Assamese in various cities, supported by people protesting mob lynchings all over the country.  A petition to the Chief Justice of Gauhati High Court has gained more than 34,000 supporters.
Recently, there have been similar incidents of mob violence in Tamil Nadu and Andhra Pradesh where locals have attacked outsiders, often sparked by fake WhatsApp videos and rumours on social media.
Those who held the vigil in Pondicherry also called for the implementation of strong laws against mob violence like the Manav Suraksha Kanoon (MASUKA).