The world is getting ready to celebrate the 150th birth anniversary of Gandhi in 2019 and Pondicherry found its own unique way to pay tribute to the Mahatma with a 3-day state-level philatelic exhibition, the biggest in over a decade.
"GANDHIPEX 2019", organised by the Department of Posts, Pondicherry division, brought together philately enthusiasts, history buffs, school children and an avid public to take a walk down the aisle of history, with over 10,000 stamps from all over the globe. The exhibits to commemorate Gandhi's 150th birth anniversary were curated by 81 enthusiastic collectors from Tamil Nadu and Puducherry.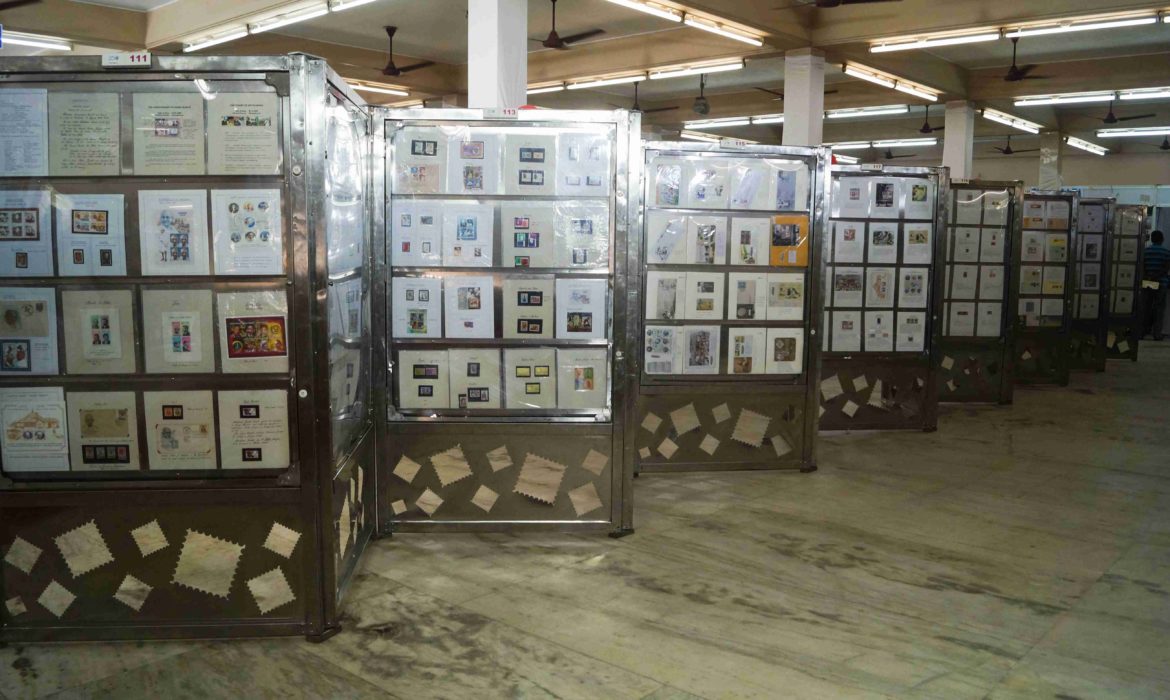 150 years of Gandhi
Stamps over a 150 year period featuring images, incidents and handwritten notes about the Mahatma right from his childhood, through the days of the freedom struggle, to those honouring him posthumously were exhibited. If you had any doubts about Gandhi's status as an international icon, they are put to rest by the numerous stamps released by over 41 nations all over the world to honour the Mahatma.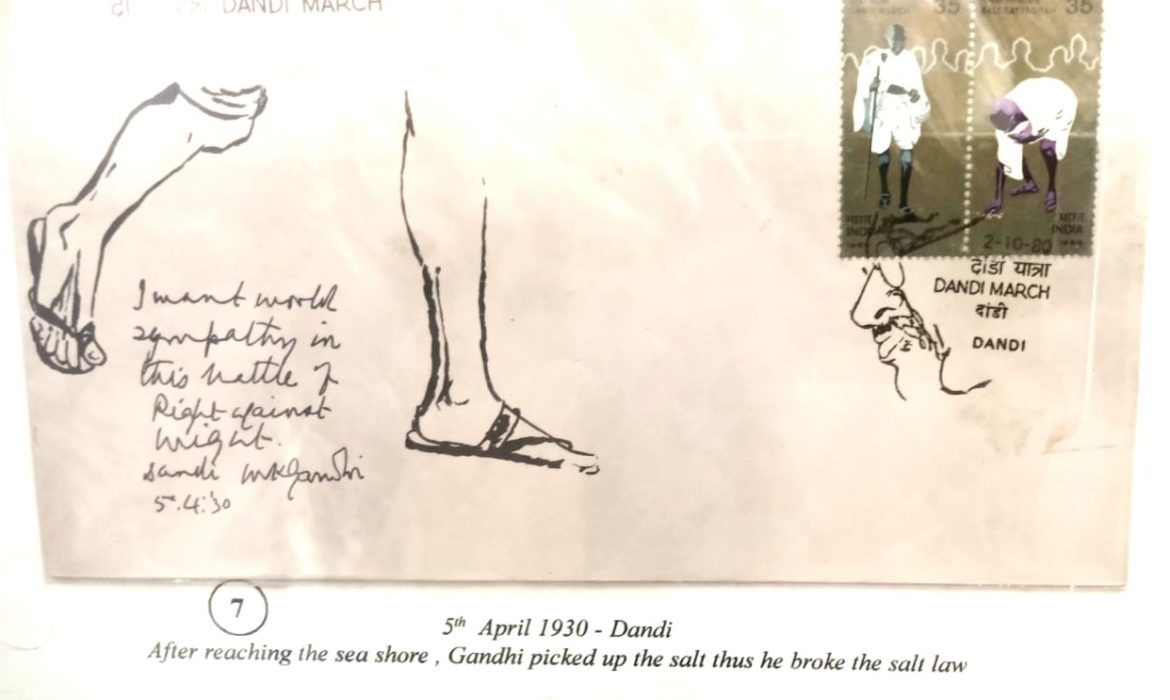 There are interesting collections like those of N.K.Agarwal, a senior philatelist and life member of the Philately Council of India, who showcased a collection of stamps on Gandhi over a 40-year period. According to Madhukar Jhingan, President of the Stamp Dealers Association of India, this exhibition is bound to put Pondicherry in prominence on the philatelic map.
Mahatma-Mahakavi-Aurobindo
The Department of Posts also launched a special postal cover, crafted from handmade paper, featuring Mahatma Gandhi with two other stalwarts synonymous with Pondicherry- Mahakavi Bharathi and Sri Aurobindo. Gopalkrishna Gandhi, former governor of West Bengal and grandson of Mahatma Gandhi, presiding over the launch, called it
"imaginative in design and admirable in the sense of history."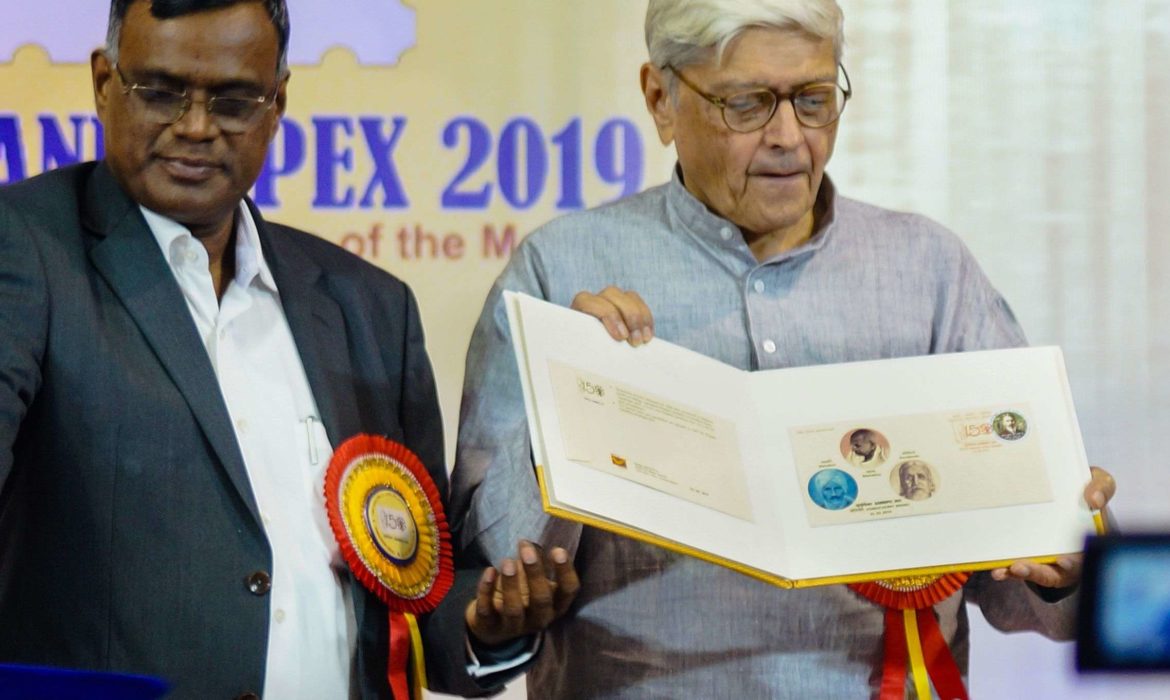 Every child must be a philatelist said Mr Gandhi urging kids to write regularly and make pen friends. "Post offices are a wonderful point of connection where the government and the public meet on equal ground," he said, explaining the user gets immediate return for full payment in the means of a stamp or postcard.
POSTAL TRIVIA ABOUT THE MAHATMA
(excerpted from Gopalkrishna Gandhi's speech)
Gandhi always reused postcards while in prison, due to a prevailing shortage.
Sardar Vallabhai Patel was an expert in making envelopes. He used to make envelopes for Gandhi with whatever paper was available, while in prison.
Ironically, it was the King of England who was featured on the stamps affixed on the letters passed between leaders  of the freedom movement.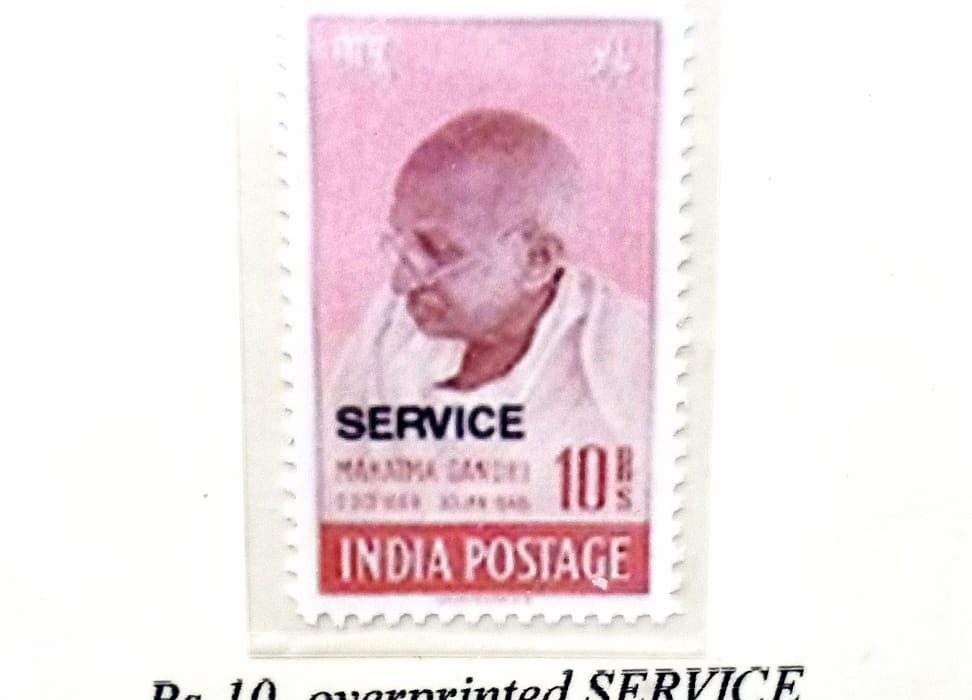 Gandhipex is on till Sunday, February 3, from 11 a.m to 7 p.m at Sri Subha Lakshmi Kalyana Mahal at Muthialpet. Entry free.