The last weekend of March is here! And so is the financial year- end. Unwind with one of the events in our weekend guide. If this weekend seems low-key, make plans for next weekend here !
NOTE: Events expire from this page when they have passed.
Don't miss our weekend guides published every Friday! Subscribe to notifications by clicking the red bell icon on this page!
On the Road
On the Road- Hitchhiking from India 50 years old photos from the time when I travelled around the Mediterranean sea
Read more.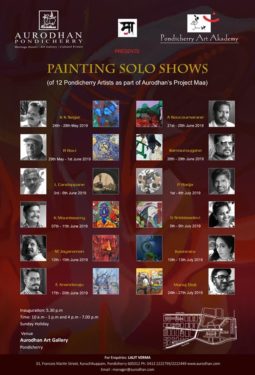 Painting Solo Shows
Painting Solo Shows Painting of 12 Pondicherry artists as a part of Aurodhan's project Maa.
Read more.
FEATURE IMAGE: KASHYAP PAWAN
Images courtesy of Team PondyLive and Popsicle Stories