Thoughts at the Pondicherry beach…
The first morning I arrived in this town- with my backpack and nowhere to go- it was the sun and the sea that gave me company. The pleasantness of the January month and the cool breeze freshened me up.
I watched as the morning sky changed colours, the sun rose higher up in the sky and the number of people on the beach kept rising: the sun gazers, the barefoot walkers, the meditators, the joggers and runners, the skateboarders, the coffee sippers, the ear-plugged millennials. The vividness of my surroundings kept me hooked.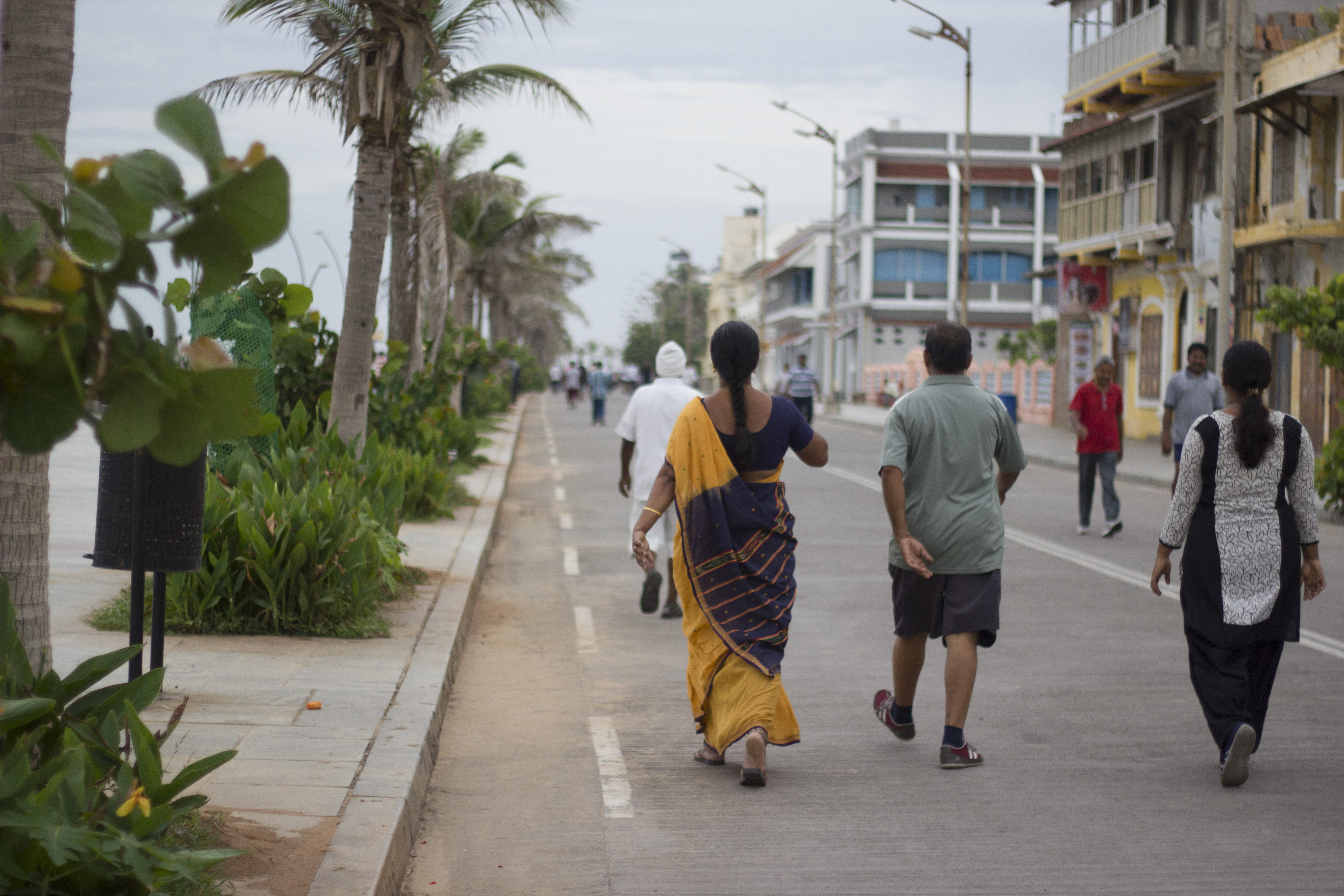 It is no doubt that one of the best things Pondicherry offers to those who come to explore it, is the infinity of the sea.
The pride of Pondicherry- called by multiple names- Goubert Avenue, Rock Beach, Promenade beach or Pondicherry beach stretches to nearly 1.5 kilometres. The Beach Road draws locals and travellers alike, but offers different experiences to all.
Sunlit waters and moonlight strolls
Lending my ears to the euphonic waves here is a blissful break from the daily routine. But the simple act of sea-gazing comes in different shades. From the energetic morning sea-gazing to the restful evening sea-gazing, I find myself pouring out questions to the universe. And then there are times, when I would just watch the waves rush back and forth, from the seclusion of my terrace.
Be it the sunlit shimmering waters in the morning or the bright evening hues, this stretch of the sea appears even more idyllic after a rain-washed day. If you are lucky enough, you could spot a rainbow hovering above the enhanced colour of the waters. And to witness a pod of dolphins gracing the surface of the water could be that rare exhilarating experience of a lifetime.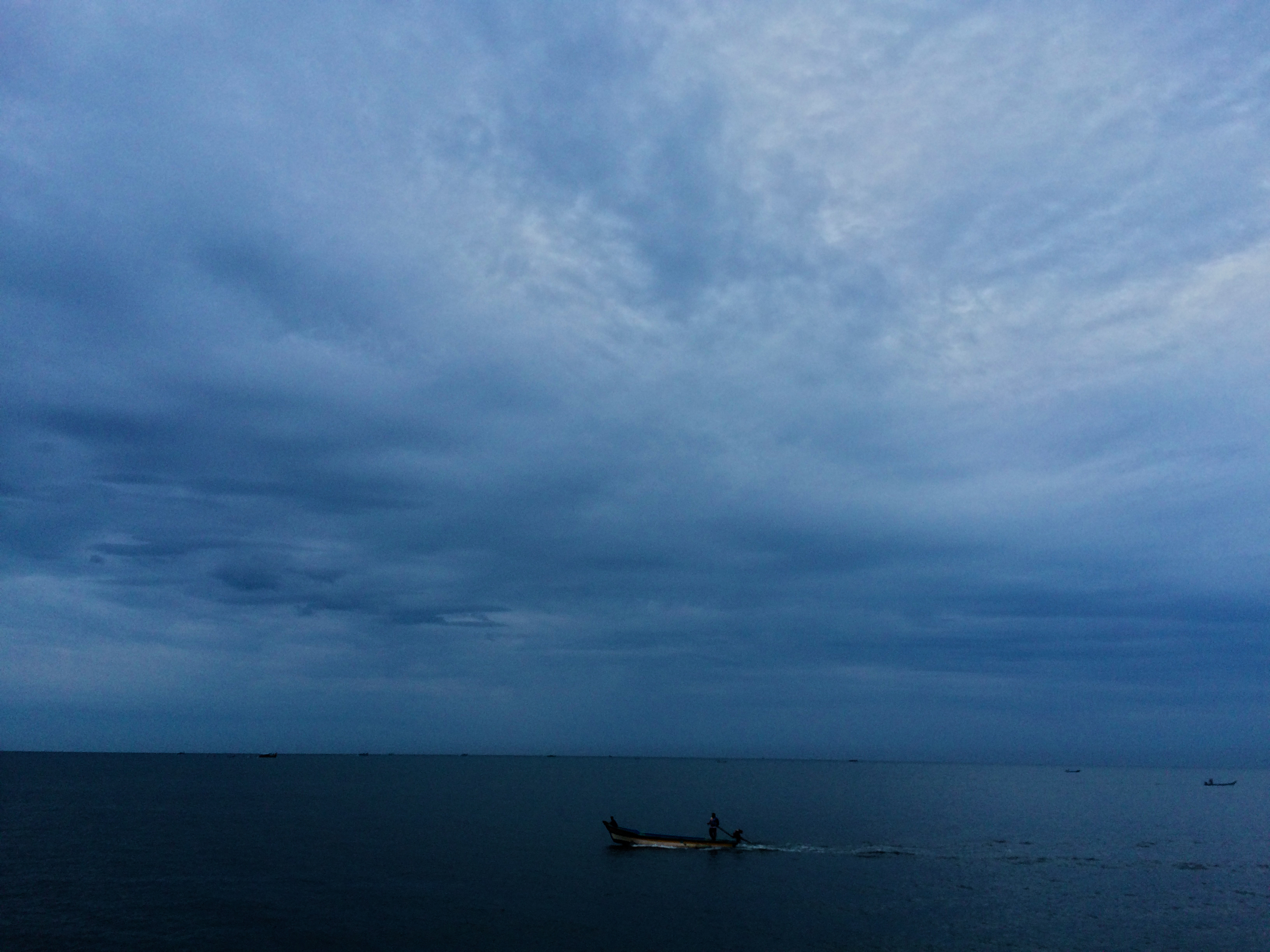 But what should not be missed is a stroll by the beach on a full moon night! You could sit on the rocks and gaze at the moonlit sea for eternity.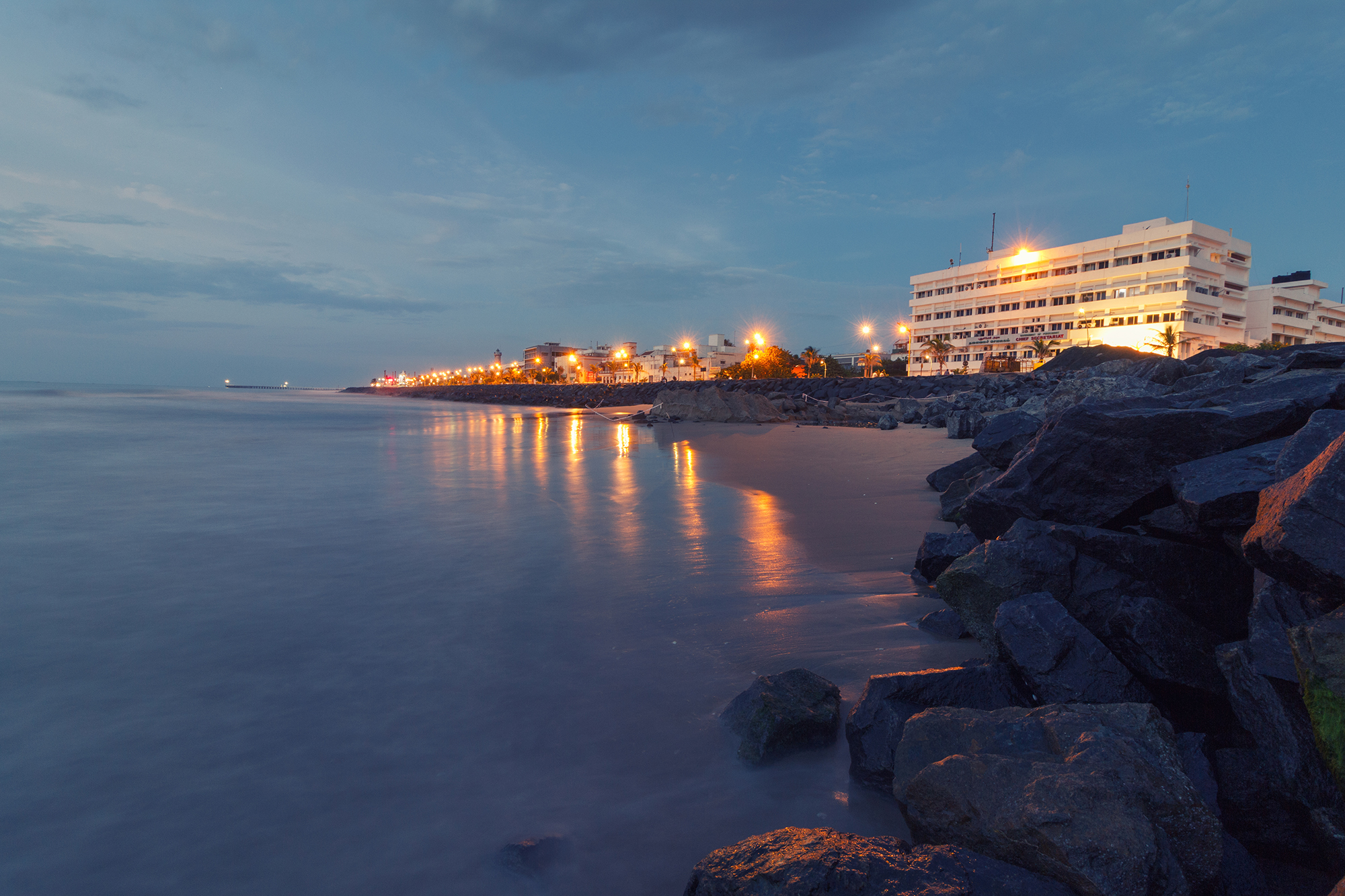 "The sea is emotion incarnate. It loves, hates, and weeps. It defies all attempts to capture it with words and rejects all shackles. No matter what you say about it, there is always that which you can't."- Eragon
Though, one thing I would say- the different shades of this expanse of the Bay of Bengal has healed and will keep on healing many souls like me, on their difficult days.