The stand-up comedy scene in Pondicherry is just getting started, thanks to the Pondicherry Komedians, a local comedy club that hosts comics from other cities and conducts open mics to encourage those with a hidden knack for making people laugh.
Meet Hyderabad comic Alick Bailey who is in town this Saturday – to perform at Just Cakes -with plenty of gags up his sleeve!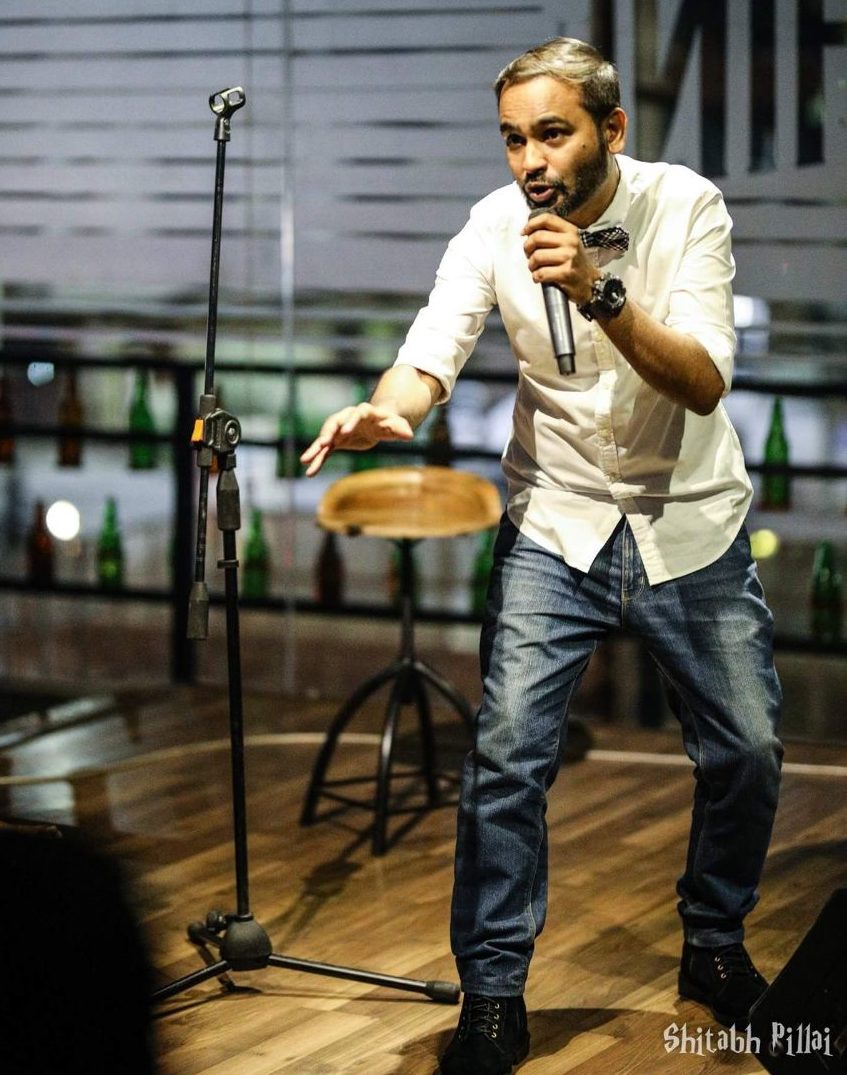 Originally from Delhi, Alick Bailey has made a name for himself in the comedy circuit through his charismatic, upbeat style and playful delivery. He will takes the audience through the inner workings of his goofy perspective, offering insight into the stupidity of his life and job. 
1. How did your c​areer ​as a stand-up comic ​begin? 
My first stage stand-up performance was on a dare. I got onto the stage to participate in a Punchline Comedy Hunt. Things went well and I made it to the finals. From then on, it has been an extremely fulfilling journey.
2. Is being a ​stand-up comic a full time passion or a part​-time job? 
I am a part-time comic. It helps me balance my serious job as a "professor/ teacher / trainer / motivational speaker". Comedy keeps me from slipping into stereotypes and helps me understand life from the perspective of others.
Observational, relatable, surprising.
4. ​One thing you think is not funny. 
Rape jokes are not funny at all- they just make a social evil sound acceptable.
5. What is a joke that you never tire of hearing/ saying?
Salman Khan jokes are always fun! I can't get / make enough of them. Bhai is someone a lot of people "subconsciously" want to be. The basic "If you develop feelings for my girlfriend, I'll beat you up, ruin your career"  is extremely heroic in the twisted Indian mindset.
6. What do you do when a joke falls flat?
Jokes do fall flat. Sometimes, jokes that have worked brilliantly in the past get no smiles. All I do is "Okay, happens; next one will tickle your funny bone for sure".
Pondicherry Komedians is a Pondicherry based comedy club which is a part of The Komedians chain network present in over 20 cities all over India. Check out their next show on March 31 here.  
PondyLive i

s the media and ticketing partner for the show.
Images courtesy of lick Bailey, Shitabh Pillai and
Team PondyLive
| Pondy Live