Will it be sunny? Or will the clouds cast a spell? Whatever it may be, we have you covered for this weekend.
(Click on the event title for full information)
Test your fitness levels this Sunday by clocking 5.5 km in the Rotary Day mini marathon organised by the Rotary Clubs of Pondicherry. Kick-start the day with a warm-up Zumba session near the sea! Registrations closed.
When: March 25, 5. 30 a.m.
Where: Goubert Avenue, Beach Road 
Catch a live performance
Enjoy an evening of Bharatanatyam by artistes V Chitra and Revathi Padmanaban
When: March 24, 7 p.m.
Where: Indianostrum Theatre, 7, Rue Romain Rolland
A-Square Project comes up with its first open mic session in Pondicherry hosted by Arpit. Do you have stories, poems, music that you always wanted to share but never got the right platform to present it ?
When: March 24, 6- 8 p.m.
Where: Just Cakes, ECR Road, near Pondicherry University
What's better than jazz on a rooftop on a summer night?
When: March 24, 8 p.m.
Where: Kasha Ki Aasha, 23, rue Surcouf 
See an exhibition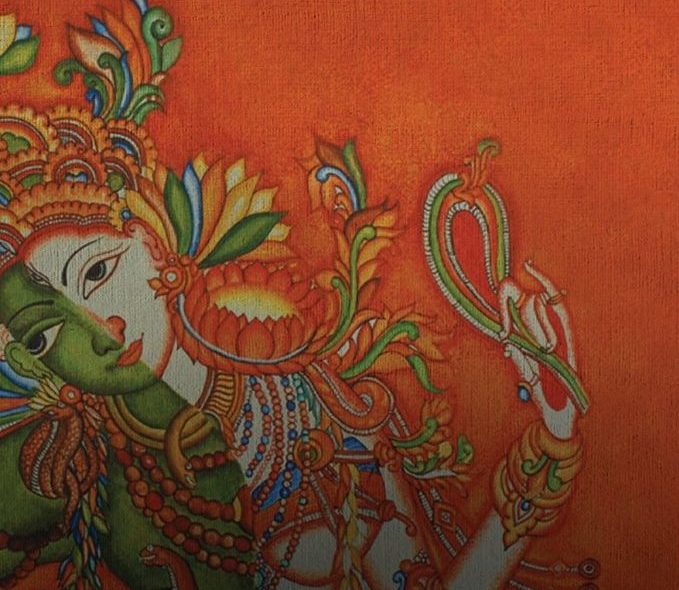 Want to go back in time and revisit the rich artistic traditions of Indian painting like cave frescos, tribal paintings and murals? Jut take a walk around Renjini Thampi's display of paintings this weekend.
When: Till March 25
Where: Alliance Francaise, 58, Rue Suffren
Black and White, the two colors associated with nothingness and everything, were used to depict the Indian demographic in the early 20th century. Visit this display of Black and white photographs from 1900's India by Charles T. Scowen, Lala Deen Dayal, Sheperd and Robertson along side with contemporary photographs by Yannick Cormier.
When: Till March 27,  10 a.m – 8 p.m
Where: Kalinka Art Gallery, 14, Bazar Saint Laurent Street
Land Art Event by Bhavani G.S is all about using natural objects around us to create something unique.
When: March 25, 7 – 10 a.m; 4- 6 p.m
Where: Bharathi Park
Photography can sometimes help us understand mysteries like the modern engineering marvel that is the Matrimandir– from its beginning to the creation of the interior of the Inner Chamber.
When: Till March 31, 8 a.m.- 5 p.m;
Where: Hall of Peace, Unity Pavilion, Auroville
Join in the 5th anniversary of Tasmai gallery with works expressing Peace, Unity, Love!
When: Till March 29, 3- 7 p.m
Where: TASMAI, 17, Advocate Chinna Tambi Street, Between 2nd and 3rd Cross, Kuruchikuppam
DHi means vision, understanding, intelligence, visionary onsiteo . Explore the world of contemporary visual art through installations, paintings and live performance art with materials ranging from earth and bamboo to acrylic.
When: Till March 31,  PM
Where: Kalakendra, Bharath Nivas, Pavilion of India, Auroville 
Dance the Night Away!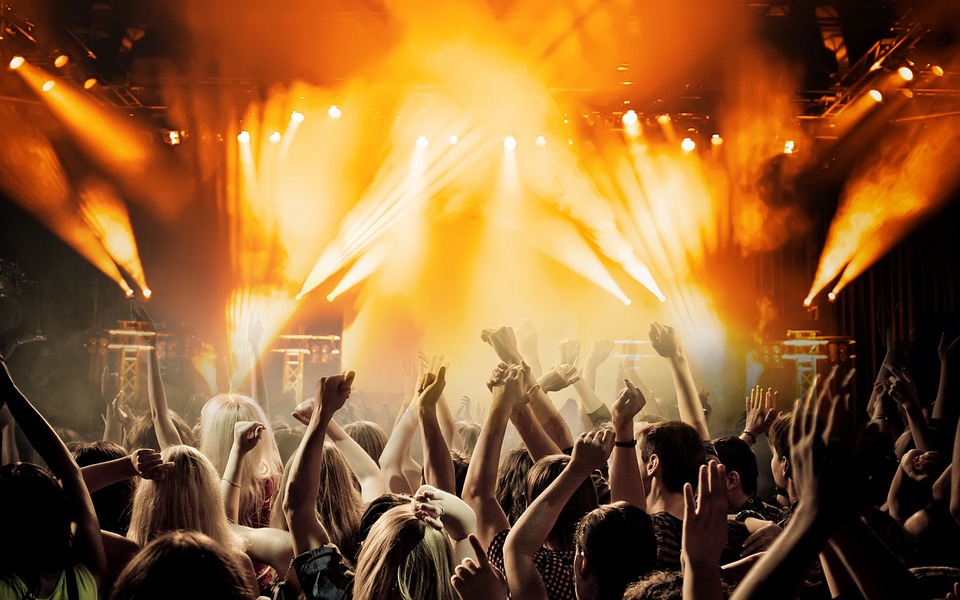 Well Cafe invites you to the Last Last Last Event for the Season! Dinner and World Music by three DJs
When: March 24, 7 p.m.
Where: Well Cafe, Bommayarpalayam, Auroville 
FT7 brings you yet another sizzling Saturday night DJ party.
When: March 24, 7 p.m.
Where: Hotel South Avenue, No. 151, 152, Subbiah Salai, Opposite Puducherry Railway Station

Be a part of this hip DJ party of the weekend featuring Sultan Almalik.
When: March 24, 7.30 p.m.
Where: Crosskeys Restropub, #109, Gingee Salai 
Dance to the vibes of DJ KLee. Electronic Dance Music is all we got and all we need.
When: March 24, 7.30 p.m.
Where: Asian House, #7, Beach Road
Head here if disco, house and afro beat are music to your ears.
When: March 24, 8 p.m.
Where: The Storytellers' Bar, Promenade, 23, Goubert Avenue
Take a workshop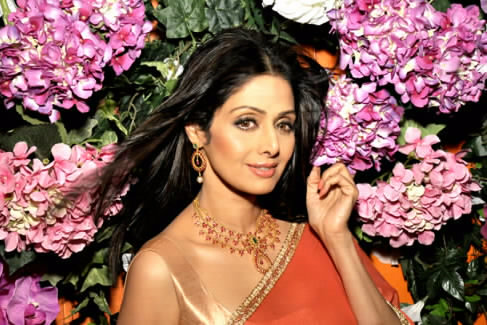 Pay  tribute to Sridevi through dance 
Get your Bollywood moves on point int this workshop. And pay tribute to Sridevi .
When: March 24 – March 25, 5 p.m.
Where: Lvly Dance Academy, 8, Aurobindo Street, 
Always wanted to make your own film? Accessible Horizon Films Presents THE 'NO EXCUSE' workshop for Beginners.
When: March 25, 9 .m. – 5 p.m
Where: (To be Announced) Pondicherry
The second edition of ' Introduction to Afro Dance forms' includes a four hour progressive workshop for Kizomba and Afrohouse with Mithesh Shiva Kumar.
When: March 25, 1- 5 p.m.
Where: La Casita, 147, Eshwaran Koil Street 
Dig into some deliciousness
The most popular Italian dish. With a view.
When: Till March 25, 7 p.m. onwards
Where: The Promenade, 23, Goubert Avenue 
What's your Mexican favourite? What about chocolate dipped churros or beef nachos?
When: Till March 25, 7 p.m. onwards
Where: Le Dupleix, 5, Rue de la Caserne 
Learn how to cook that delicious tandoori chicken with super-crispy skin.
wikimedia commonsWhen: March 24, 3- 6 p.m.
Where: SITA Cultural Centre, 22, Rue Candappa Moudaliar Street
Take the filmy route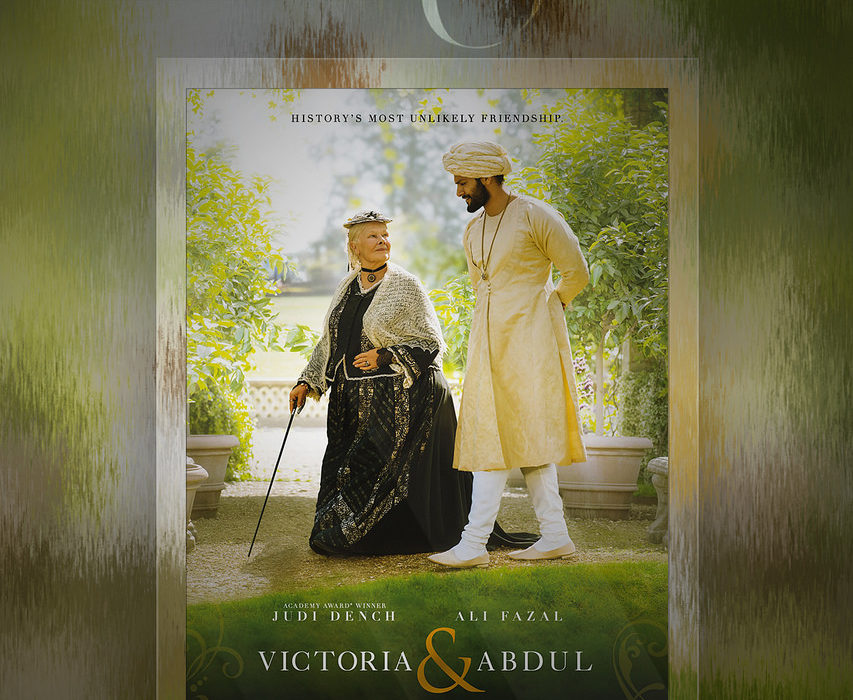 When Abdul Karim, a young employee travels from India to participate in Queen Victoria's Golden Jubilee, he is surprised to be granted favours by the queen herself.
When: March 25, 6 p.m.
Where: Alliance Francaise, 58, Rue Suffren
Join hands with the Community
What could our beach look like? It could look and feel much better and pollution free and the possibilities are endless.
When: March 25, 7- 10 a.m.
Where: Veerampattinam Beach, Veerampattinam
As the name suggests, it is an hour of dedication to the Earth. Time to turn the lights off?
When: March 24, 8.30- 9.30 p.m.
Where: Where ever you are.
Just for the Kids
Let your child wander in the world of theatre evolve with various fun exercises.
When: March 23- 25
Where: Vairam Enclave, Sithananda Nagar, Thanthai Periyar Nagar 
Popular children's author, E. Jothi, who has published nearly 300 titles, will regale children with enchanting stories in Tamil at this children's bookstore.
When: March 24, 5.30 p.m.
Where: Siruvar Pakkam, 97, Eswaran Koil Street 
Events to Watch out for Next Week
Sculpted Worlds new exhibition