Satsangs and performances every evening at Tantrotsav 2019 are free and open to public
Are you a connoisseur of classical and folk art forms ?
Or a keen participant in spiritual and philosophical discourses?
If yes, the lamp-lit and incense-laden grounds of Kalarigram near Auroville is where you should head this weekend. The annual nine-day cultural festival 'Tantrotsav 2019' that began on February 24, will wrap up with a performance-packed finale on March 4 – Mahashivarathiri – but not before showcasing an interesting range of Satsangs and cultural events every evening.
Aanandham is the theme of the seventh edition of Tantrotsav. "To elaborate, it is the celebration of daily life: living our everyday life in its fullness rather than merely existing," says Subhashree, a member of Tantrotsav's organising team.
Setting for an unforgettable art experience
Kalarigram, situated amid the wooded lands around Auroville, is the perfect venue for an unforgettable, exquisite art experience.
The rustling leaves on a canopy of trees, the dim lights from the diyas lit all over the place , and the cool breeze that ruffles your hair every now and then, all offer a tranquility that merges with the artistic elegance showcased on an open-air stage.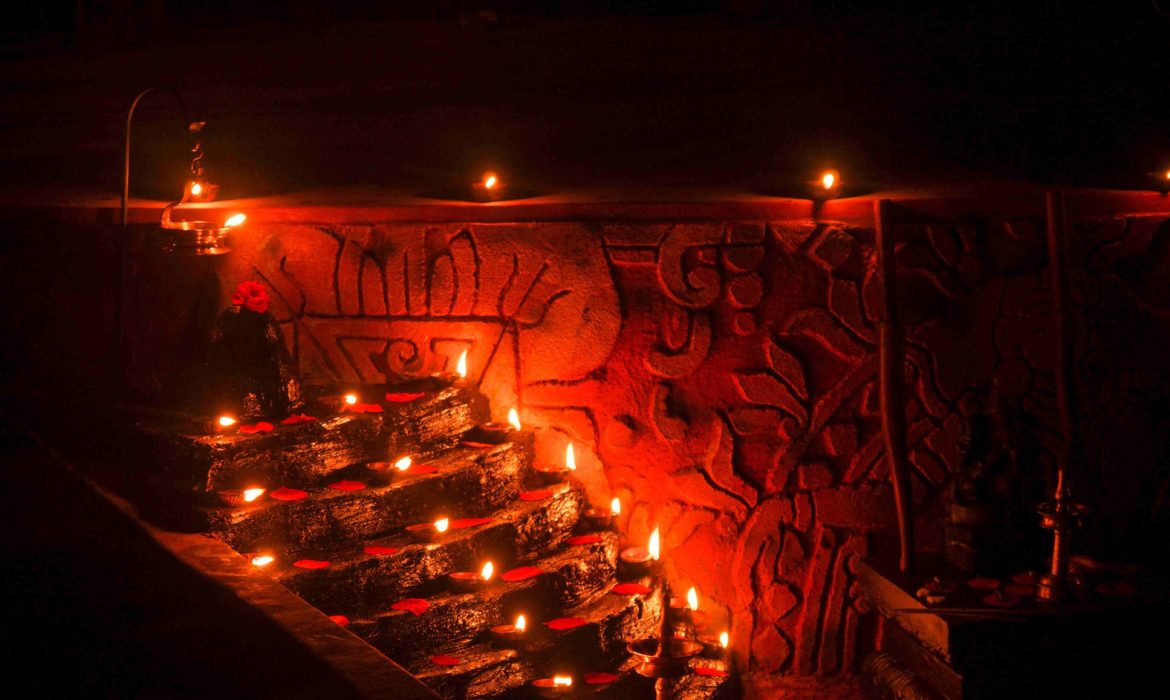 While workshops conducted by eminent artistes in every field are accessible to those who have pre-registered, Satsangs (discussions) and performances held every evening are free and open to the public.
Performances at Tantrotsav 2019 ( 
7.30 pm)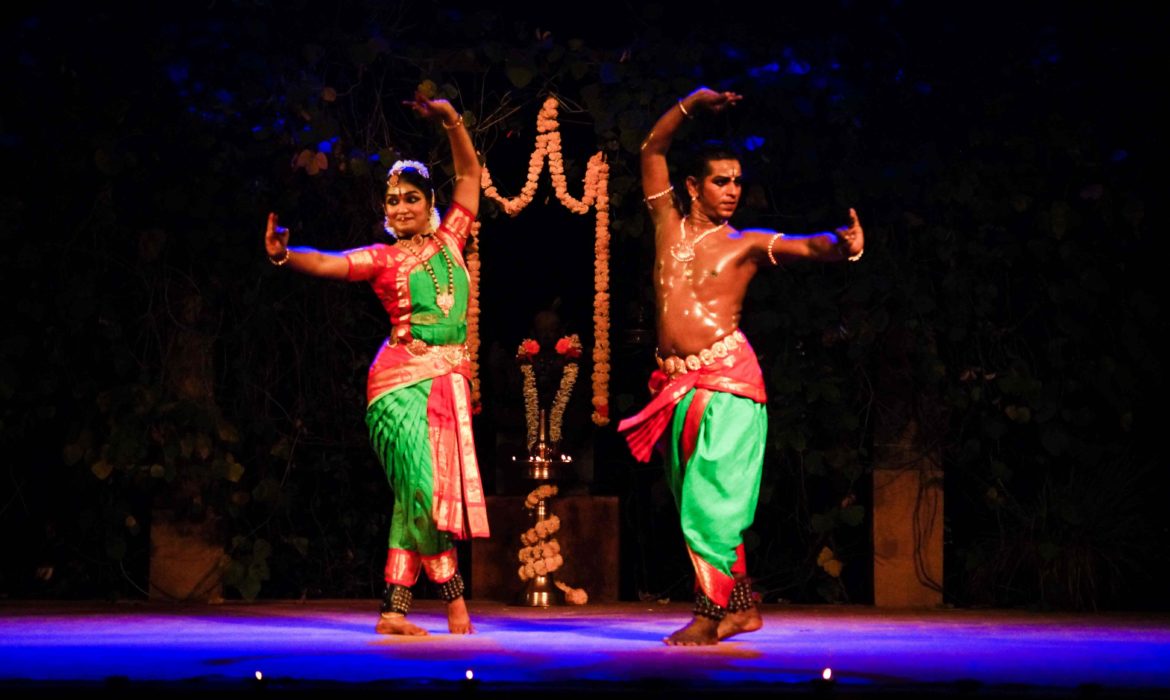 Friday, March 1
Kathakali by veteran Kathakali Guru, Sadanam Balakrishnan followed by an Odissi duet describing the beauty of sculpture dance forms by dancers Vandana Supriya and Poornima Karthik .
Saturday, March 2
Yodhayanam's  Kalaripayattu series, 'Journey of a Warrior '. Followed by a musical extravaganza with contemporary meditative instruments assembled from different countries by renowned Carnatic musician Mahesh Vinayakram and friends.
Sunday, March 3
'Songs of Yellamma', a presentation of folk stories and songs collected from semi-urban and rural territories of Karnataka, rendered by the artistes of the Urban Folk Project- an initiative to bring forth lesser-known folk art forms. 
Satsangs (5.30 pm – 7 pm)
Friday, March 1
Dr. Sampadana Mishra, a devotee of Sri Aurobindo and the Mother, will engage the audience in a talk on understanding Indian scriptures.
Saturday, March 2
Talks by Aravindan Neelakandan and Vidyasagar Gurmurthy on Sivaadvaita in Tamil mystic literature and Shivamahima, respectively.
Sunday, March 3 
Aravindan Neelakandan on socio spiritual evolution of Tamil society through Saivism.
All-night performances on Mahashivarathri
Tantrotsav 2019 will reach its zenith on the day of Mahashivrathri on March 4. 
A spectacular line up of music, dance and ritualistic performances begin at 5.30 pm .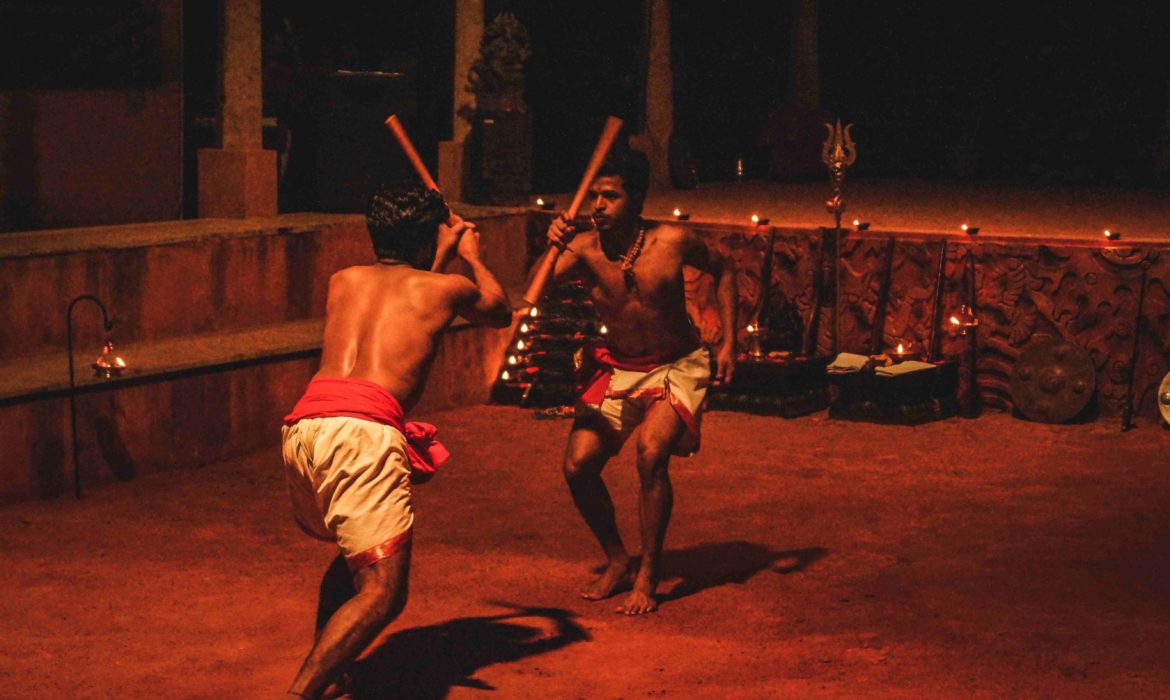 The closing day will witness the vibrancy of Theyyam performances including Payamkutti, Muthappan Vellattom, Manathana Karinkali, Veeran Vellattom and Kathivanoor Veeran Theyyam. 
Odissi performance by artistes Vandana Supriya and Poornima Karthik highlighting the meditations of Shiva Shakti, Kalaripayattu by the practitioners at Kalarigram and a fusion of Chau with Veeran Kalari by Carolina Prada and other artistes are the performances to watch out for.
Kalarigram is located on Edayanchavadi Road, Auroville Post, (next to Adishakti Theatre). All satsangs start at 5.30 p.m and performances at 7.30 pm. They are free and open to the public.
Image courtesy of HARI