In the mood for a shopping spree? Or fancy some window shopping ? Our pick this weekend is the Aadi Mahotsav Tribal Craft Expo 2019 where you can admire and pick up creative and colourful crafts by tribes from 10 Indian states.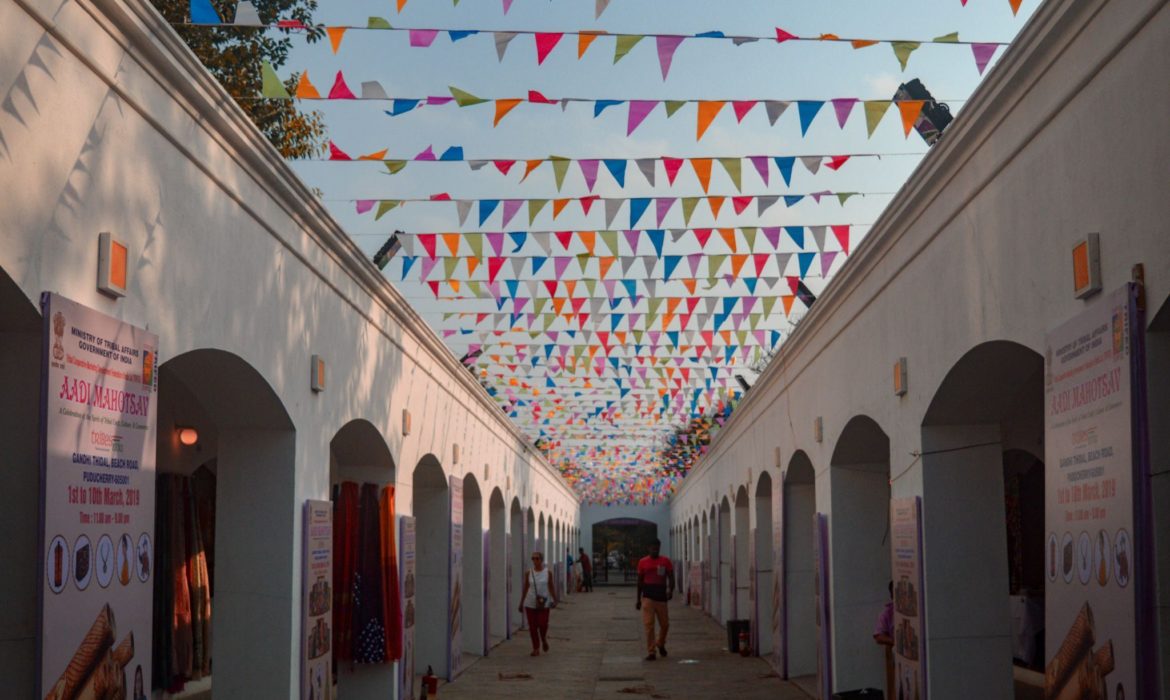 Organised by the Tribal Co-operative Marketing Development Federation of India (TRIFED), the Aadi Mahotsav exhibition showcases the rich craft heritage of indigenous tribes from all over India, and the work of various organizations committed to their promotion. Indian boxing legend, Mary Kom– who hails from a tribal community in Manipur- is  the brand ambassador of Tribes India
Our pick of the 'tribal treasures'
Assam: Pottery, cane and bamboo products, decorative items made of bell metal, by the Hira and Kumar communities.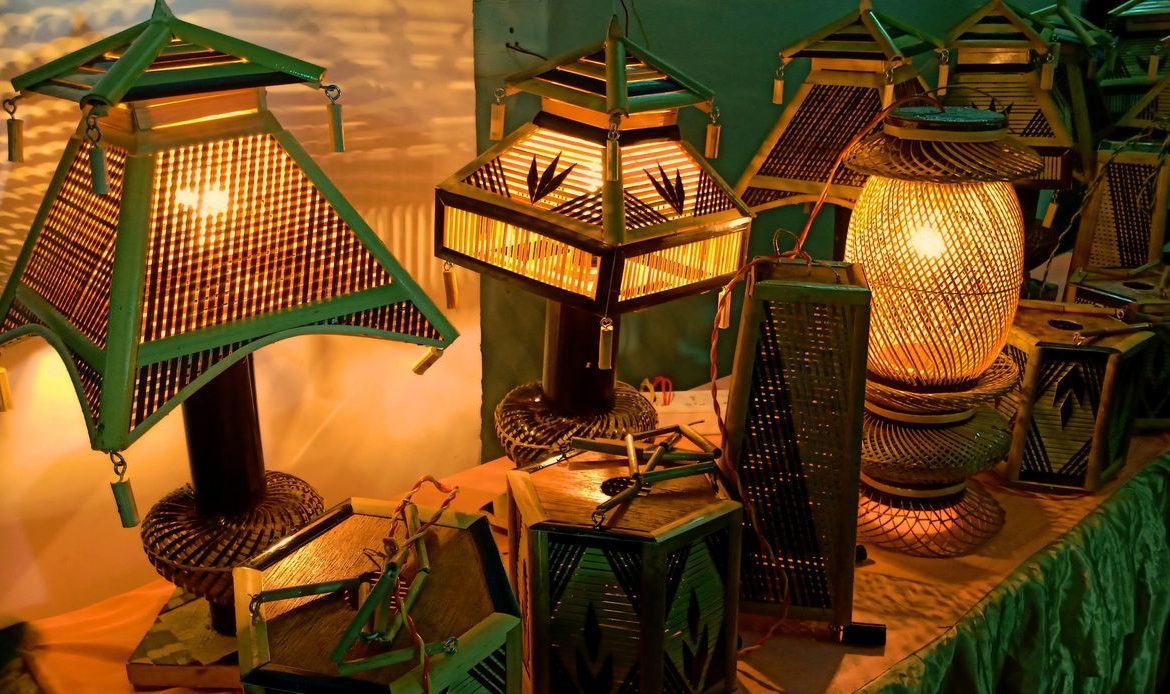 Himachal Pradesh: Silver and gemstone jewellery, handwoven and embroidered Kullu and Kinnauri shawls, sweaters, stoles and mufflers.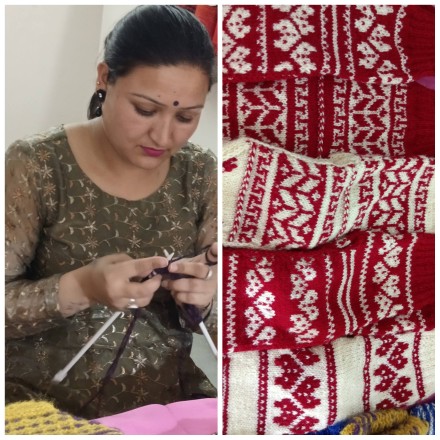 Karnataka  Jewel boxes, vases, and pen stands with beautiful floral and geometric motifs- showcasing Bidri craftwork- an alloy of blackened zinc and copper, inlaid with pure silver.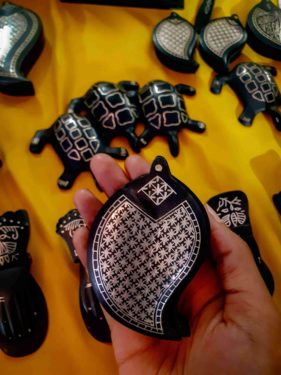 Kerala:  Spices, dried herbs, medicinal oils, balms, and essential oils are the things to look out for from God's Own Country. Also  fine coir and rubber mats, carpets, and dhurries.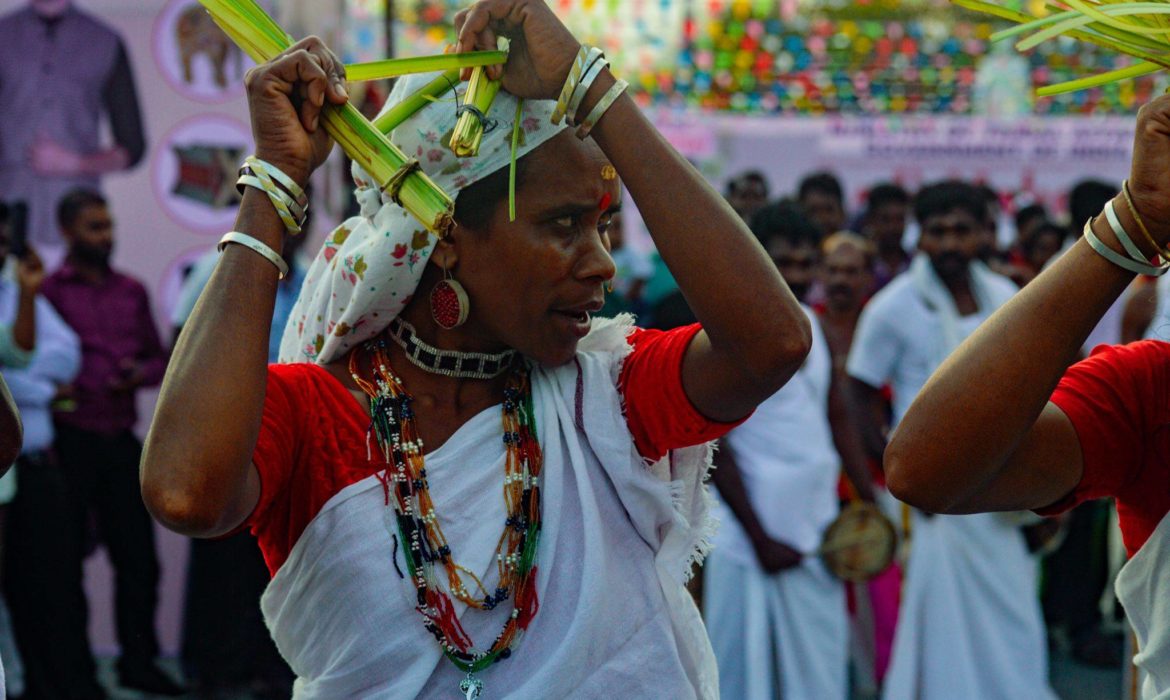 Madhya Pradesh – Find blockprinted fabric, bed linen, and quilts to spruce up your living space; stoles, saris, kurtas in cotton, silk, and linen; wooden masks, paintings, frames, and wall hangings featuring Gond tribal art that is full of rustic images of deities, nature, animals, and the elements.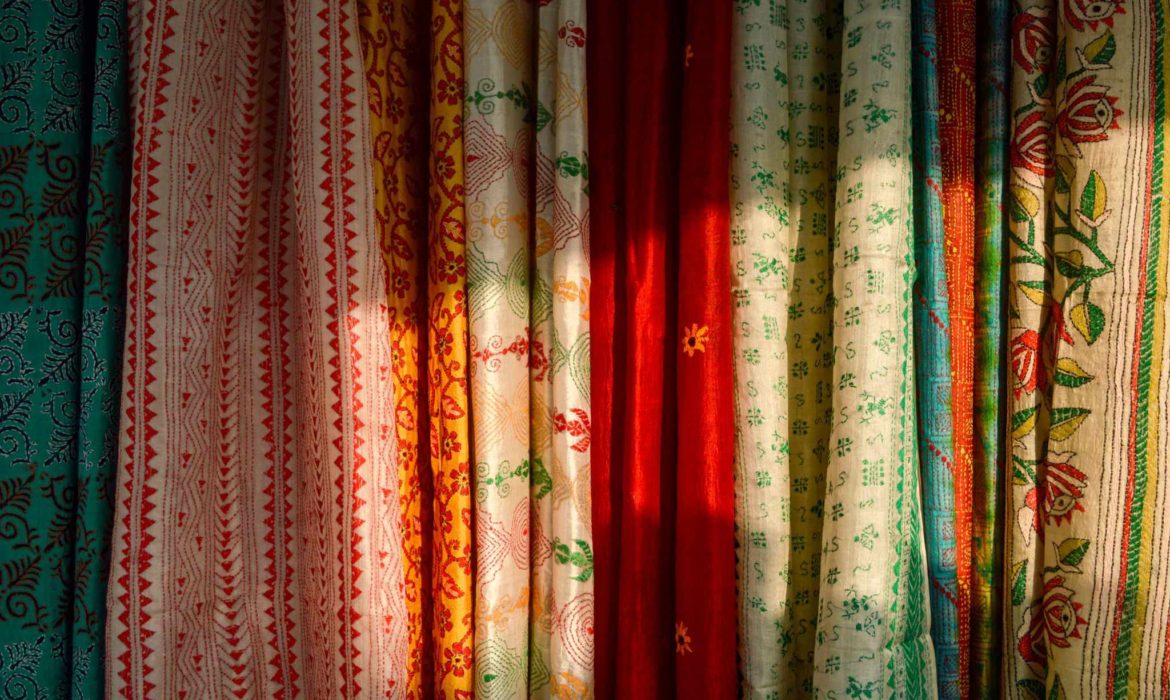 Odisha: Choose from a selection of paintings made on palm leaf, using the traditional Pattachitra technique of painting and engraving.
Chattisgarh – Brass figurines, wall hangings featuring Dokra tribal work and filigree are
the products to look out for. The themes feature people,animals, and scenes that are characteristic of the
hills and forest regions.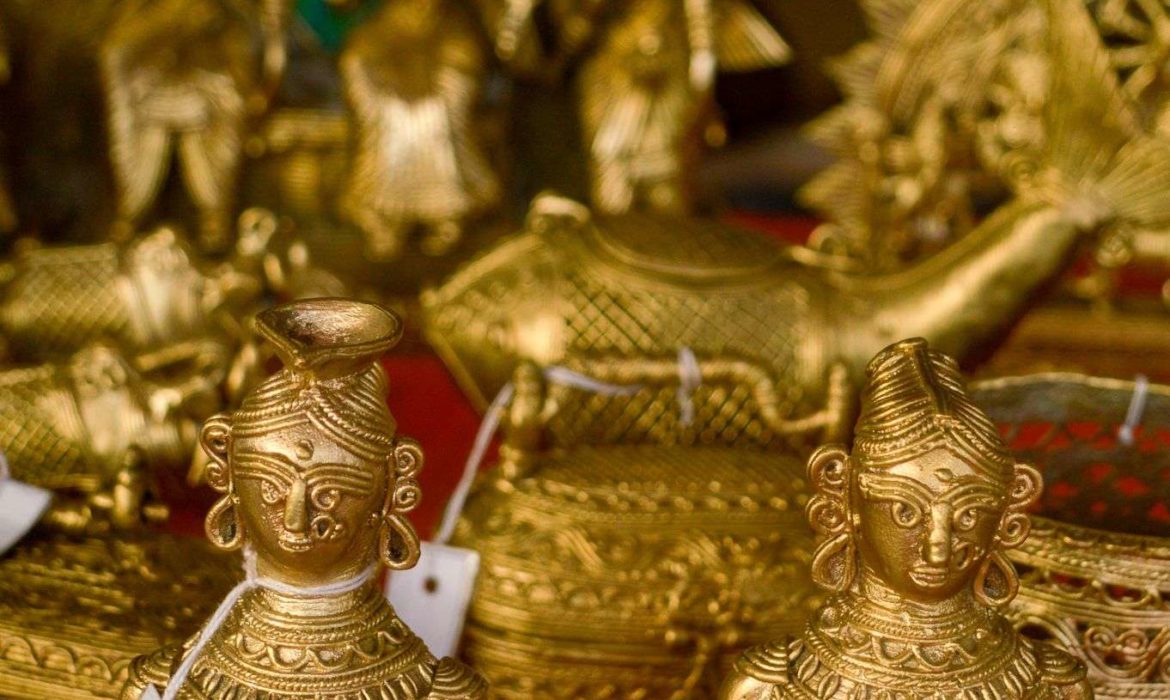 Rajasthan : The best picks here include lac jewellery, brass lamp holders, bags, totes, and wallets with mirror work a. Particularly fascinating is the miniature paintings using single strands of camel hair and organic dyes on silk fabric, old postcards, and used judicial stamp papers. The paintings feature majestic royal palaces, kings and queens.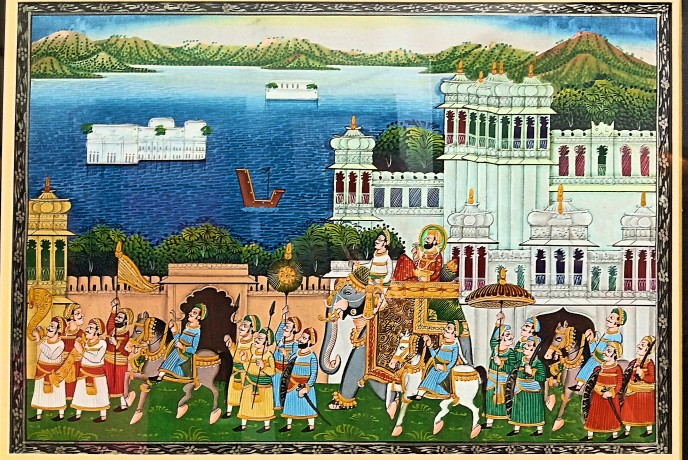 Sikkim & Manipur : Colourful hand woven woollen clothing, ear muffs, beanies, and shawls; other specialities include bamboo furniture, tableware made of Serpentine stone, Thangka Buddhist wall hangings, adorable miniature dolls in traditional Sikkimese attire, handloom products influenced by traditional Tibetan art.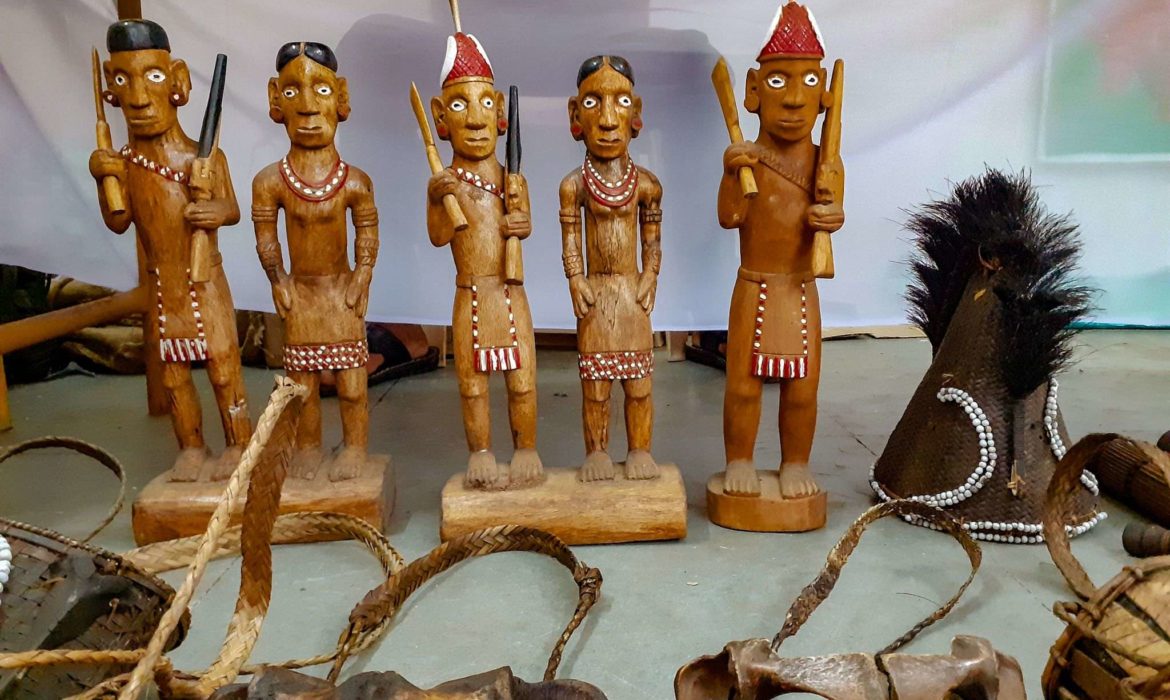 Tamilnadu – Straight from Kotagiri, at the foothills of the Nilgiris, are treasures from the Irula, Kurumba, and other indigenous tribes in the form of natural forest honey, cosmetics made of beeswax and floral ingredients, Eucalyptus and herbal oils, millets, and mats made of banana fibre.
Auroville – Find craft from closer to home, at the stall from Auroville which showcases bags, wallets, fabrics and charms created by Irula tribals using a fusion of traditional and modern embroidery techniques.
Aadi Mahotsav: In a Nutshell
The diversity this country offers is on display- go to admire and support the creativity of our tribes– their toil and their talents.
You might also catch folk artistes from Kerala, Telengana, Tamilnadu, livening up the atmosphere with their upbeat Vattakali,  Oggu Dolu, Tharai and Thappaatam performances in the evening at Aadi Mahotsav.
WHERE: Crafts Bazaar, opposite Gandhi Thidal
WHEN: 11 am to 9 pm. Till March 10
Feature Photo: Shrabastee Mitra 
PHOTOS: Shrabastee Mitra & Christina Joseph