After back-to-back shows featuring individual stand-up comics, the Pondicherry Komedians have decided to match the rising mercury and take the heat several notches up with not one but five stand-up comics this weekend.
Meet some of the best of the Kalkutta Komedians who have been hitting the road, doing shows in Hyderabad, Nagpur and Cochin enroute to Pondicherry. Don't miss out on their jokes  on April 13,  6 p.m. at the Pelican Playhouse.
Anish Kayal: 
"I'm a 17 year old bong who just got out of school. I just bumped into an open mic and I have never looked back ever since. I have been doing stand-up for more than a year now. Also, a part- time writer pursuing a degree. 
My Brand of Comedy: Dark. Deadpan. Weird.
What's Not Funny: I think the same loop has been used for all sex jokes and it is easier to make people laugh that way. But nobody comes up with a different angle and I think that is unfunny.
Jokes I Never Tire Of: I love dark humor and never tire of talking about death and terrorism.
When My Joke Falls Flat: I just laugh at myself bombing on stage- I believe every comic should get comfortable that way.
Chandroday Pal
 "I had been watching comedy for the longest time on the internet before I realised that my city had open mics. I dropped in and tried a set. Some people liked it. Others hated it. I got hooked. I pay my bills through writing jobs. Comedy is where I seek solace every time I goof up."
My Brand of Comedy: Observational. Non rational
What's Not Funny: Religious leaders and their encouragement of mob violence
Jokes I Never Tire Of: Louis C.K's women vs girls bit.
When My Joke Falls Flat: That's like asking what you do every time your boss scolds you! It's part of the job. You buckle up and go on, and correct the mistakes in the next show.
Prajwal Raj
" I won a few college standup competitions after which I started hitting the local open mics."
My Brand of Comedy: Observational
What's Not Funny: Comic Sans Font
Jokes I Never Tire Of: "I am a fashion icon. When I walk on streets girls go crazy for me…they throw panties on me and say dhoke lao ( wash them)". I love this joke of Andy Reghu.
When My Joke Falls Flat: I tell them to judge the joke and not me- I am not a bad person!  And then I dance , as compensation.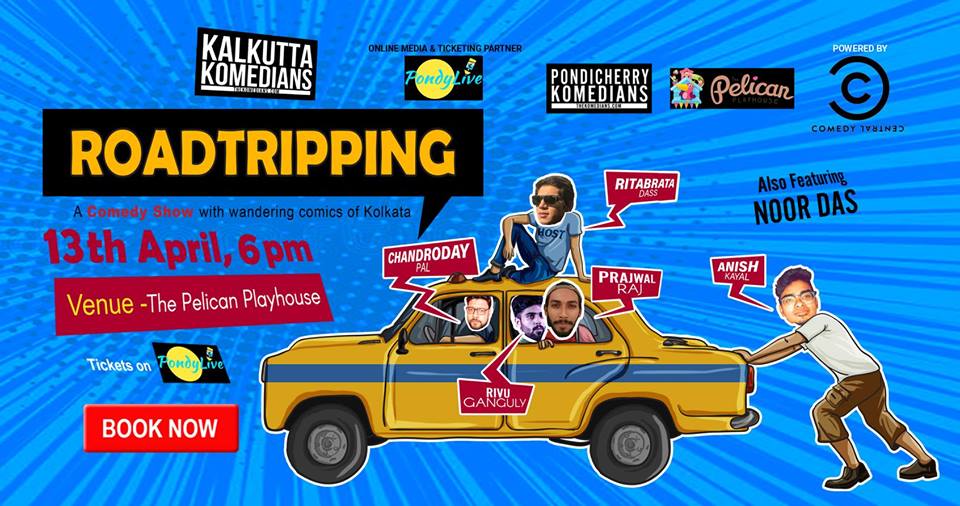 Rivu Ganguly
My career in stand-up began when I realised there was a scene in India. For me it's a full-time passion as I quit my job, which when I think about it , was quite a hasty decision.
My Brand of Comedy: Not rib-tickling
What's Not Funny: There is no such thing. Anything and everything can be made into something funny.
Jokes I Never Tire Of: Brian Regans' Hospital bit. Check it out. It's gold.
When My Joke Falls Flat: I fall with it. And then I do a maar dala maar dala joke.
Ritabrata Dass
"I gradually realised people enjoyed the way I imitated others. So one day it dawned on me that I should try being a stand-up comic. I started off at the Canvas Laugh Club. From then on it's a full-time job that I'm thankful for. "
My Brand of Comedy: Realistic. Rebellious
What's Not Funny: Not following traffic rules
Jokes I Never Tire Of: I love this bit, "Chandannagar'. I generally do this set when I am happy with the show.
When My Joke Falls Flat: I keep smiling at the audience like a goofball till they feel obligated to give me some sort of response!
Pondicherry Komedians is a Pondicherry based comedy club which is a part of The Komedians chain network present in over 20 cities all over India. The club hosts comics from various cities and conducts open mics to encourage those with a hidden knack for making people laugh.
PondyLive i

s the media and ticketing partner for the show. Buy tickets for this show

here