The weekend before Eid in Pondicherry is a relatively quiet one- like most of June. The kids (and hassled parents! ) are in back- to-school mode, expats are away, tourist numbers drop and a few cafes and cultural centres in Pondicherry and Auroville take a break. But the spirit of learning is in the air with the beginning of the new academic year – register for a workshop this weekend – be it architecture , pottery or hacking !
Don't miss our weekend guides published every Friday! Subscribe to notifications by clicking the red bell icon on this page
GUIDE TO WEEKEND BEFORE EID IN PONDICHERRY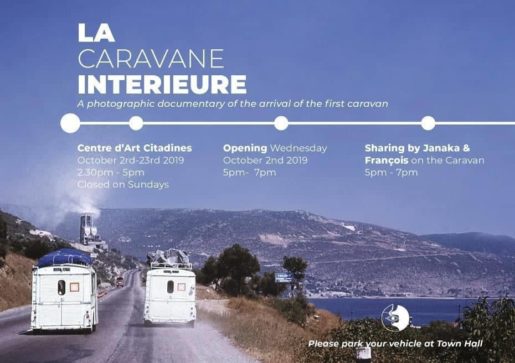 La Caravane Intérieur
La Caravane Intérieur In 1969 the Mother of the Sri Aurobindo ashram of Pondicherry send Vincenzo Maiolini to France to
Read more.
Bengali Food Festival
Bengali Food Festival Come celebrate the flavours of Bengal at The Bengali Food festival held at Dupliex from 18th Oct
Read more.
NOTE: Events expire from this page when they have passed.
COVER IMAGE: HARI 
SUPPORT THE EFFORTS OF THOSE TRYING TO QUIT SMOKING