Pondicherry is throbbing with the Gallic spirit this weekend with Bastille Day or La Fete Nationale falling on Saturday and with France just one win shy of the big prize at the FIFA finale on Sunday !
So, fireworks, football or films, we got you covered!
(For individual event details, click text highlighted in blue )
Fireworks  and French spirit 
Celebrate Bastille Day- the day that marked the beginning of the French Revolution- by watching the spectacular display of fireworks on Beach Road, right opposite to the Secretariat on Saturday evening at 8.30 p.m.  Or head to a soulful concert by Bengaluru band Four Plus Jazz and listen to French classics by Miriam Divin at Seagulls around 8 p.m. Or participate in a discussion on French food on Sunday .
FIFA Finale : Where to Watch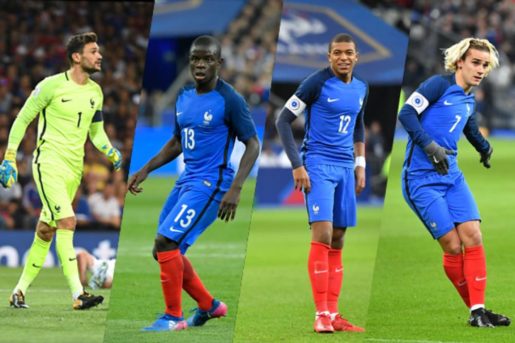 Want to cheer France to a big win and shout 'Allez les Bleus ' with fellow football fans? No better place to do it than Beach Road where the match will be screened on giant screens. Members of the Alliance Francaise can catch the match at the AFP auditorium. Some restaurants and bars are screening the finale including Storytellers' Bar at the Promenade  and Santhi Inn on its rooftop in Nehru Street, Aurodhan Art Gallery in Kuruchikuppam , Crosskeys Restropub and at Rendezvous restaurant.
ALSO READ: 8 places to watch the FIFA finale on the big screen in Pondicherry
Feast on Films
Catch the Tamil language documentary on lesbianism,  Ladies and Gentlewoman , and interact with director Malini Jeevarathnam on Sunday, just before the FIFA World Cup finals at 4.30 p.m on the rooftop of Santhi Inn. At 6 p.m., the European Union Film Festival kicks off this weekend with Greek film Kissing? at Alliance Francaise Auditorium.
Doll up or Dance off
Kids above 6 might love this free paper Doll making class at Siruvar Pakkam on Saturday. If you'd rather shake a leg, take this Retro Bollywood class on Sunday morning.
Where's the party tonight?
JULY 14, SATURDAY @ 7 .30 P.M onwards
Saturday Escape with DJ Yugi @Ice Cubes, LB2 Lounge
Hip-hop and commercial with Varun and Ashish Nagpal @Crosskeys
Grime and hip-hop with DJ Ben Yugen @Storytellers' Bar
All about art
Two new art shows are opening this weekend! See paintings and sculptures as a tribute to artist Indran at the Sri Aurobindo Ashram 's Exhibition House on Saturday. On Sunday, Kalinka Art Gallery begins the season with a fresh new exhibit of installations by E. Ezhilarasan.
Clean-up Act
Join EFI Pondicherry and help spruce up Veerampattinam beach at 7 a.m. on Sunday morning.
ALSO READ: This young marine scientist moved to Pondicherry to care for its ocean
COMING UP:

In partnership with

PondyLive
Special Chinese dinner (book here)@ Rs. 255 hosted by Pondicherry India-China French Association on July 28
Win Rs. 10,000 at this hunt for the best local stand-up comedian by Pondicherry Komedians on July 22
Take your photography skills to the next level with this Light Painting and Steel Wool Photography Workshop on July 28