PotterPortraits is a series of profiles of the industrious studio potters of Pondicherry and Auroville who make up the collective, TerraPondy. They are hosting their first exhibition this January on 26, 27 and 28. 
POTTER: Sabrina Srinivas
STUDIO: Kalabhumi Sculpture Studio
How did your journey with clay begin?
I graduated from Kalakshetra Foundation with a Diploma in Visual Arts where I spent 4 years learning printmaking, painting and ceramics. After which I apprenticed with Ange Peter for one year. It was here that I gained an invaluable insight into the discipline and practice of studio pottery. Then, I spent two years developing my own practice as a studio potter at Flame Pottery with Michel Hutin.
I live and work in Auroville while I exhibit in various shows across the country. At the moment, I am in the process of setting up the Kalabhumi Sculpture Studio – a communal pottery space open to students and artists. My wish is to extend the same support and guidance I received to other studio potters.
How would you describe your style/technique?
Wheel thrown bowls which are later altered or carved with porcelain inlay. Wood fired. I mostly work with stoneware or porcelain.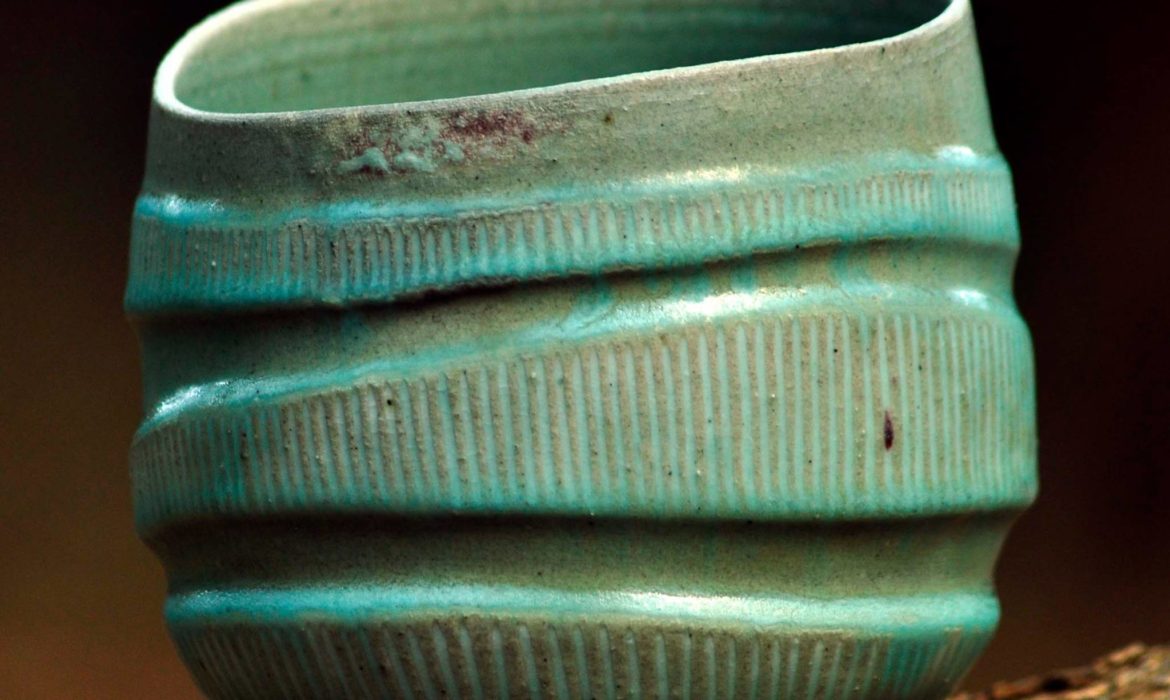 Disclosure: PondyLive is the online media partner of TerraPondy 2018